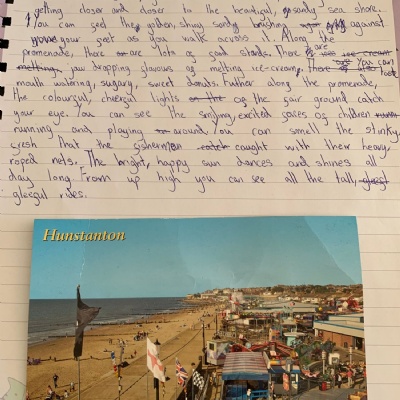 Time to self-assess your work from today. Don't forget to correct any of your mistakes as that's a key part of learning.
Well done everyone! Your first day of home learning complete.
All answers are attached and Maths answers are written below.
a. 735 ÷ 7 = 105
b. 894 ÷ 6 = 149
c. 678 ÷ 3 =226
d. 652 ÷ 4 = 163
e. 1179 ÷ 9 = 131
Finally, well done Harry (4V) and Ella-Rose (4U) for their fantastic descriptive settings that they sent over. They used wonderful vocabulary and really helped the reader to visualise the scene. Keep sending your work as we love seeing this and can provide you with feedback over email and award dojos as well.