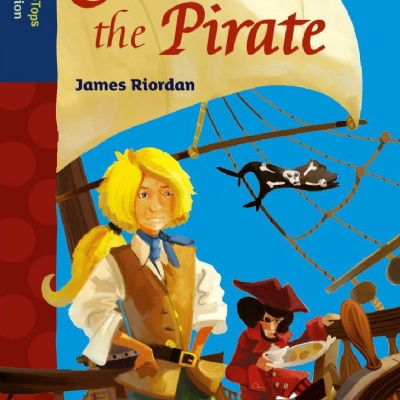 Good morning Year 4,
We hope that you managed to access the work okay yesterday and also it was great to see some of the work from some children who had emailed it over. Please do make sure that you keep in contact with us. Ask for help when needed and do email over the work as we would love to see what you have done!
Reading
This morning, your first task is to answer these questions related to the book 'Grace the Pirate'. You will find this book by following this web link:
https://www.oxfordowl.co.uk/api/digital_books/1270.html
You will be required to sign up for free. This is one of the recommended sites from our website by following:
Home – News and event – Home learning support.
Read pages 3-11
What did all the great pirate captains have in common? P.3
What does the word 'lass' mean? P.4
What does term 'lay at anchor' mean in this text? P.5
What does the word 'Aye' mean? P.8
Why has the author written some words in italic font on p.9?
How would you feel if you were Grace Barry and you were told you were not allowed aboard the ship when you really wanted to? Explain why.
What do you think the pirates muttered amongst themselves on page 10?
What do you think will happen after chapter two?
For English, you need to complete pages 6 and 7 of your CGP book then write your own newspaper advertisement for the recruitment of pirates for Captain Cutthroat's ship. (This is the captain from the story you read for guided reading this morning). Don't forget to use persuasion to entice people to want to take part and include pictures.
Challenge: Could you include a catchy slogan and a rhetorical question?
After break, for Maths, you need to complete pages 6 and 7 of your CGP book. Then, do the below multiplication questions (using the formal written method we have learnt). You can ask your parent or carer to use a calculator on a phone to check the answers or we will post them at 3pm.
43 x 5
65 x 8
543 x 6
276 x 9
763 x 3
5627 x 4
The pirates need your help! They would like a new ship but cannot decide which materials to use for this therefore, after lunch, for Science, we are investigating which materials float and sink. Gather different material from around your house and garden (with parent/carer permission). Look at the different shapes and sizes of each material and write a prediction as to which materials you think will float or sink. How can you make this a fair test? Make sure when you test each material in the water you make it fair. Record your findings in a table. Please do email your findings from this investigation it would be great to see the different materials you have all tested and which materials were successful!
4U@tudor.herts.sch.uk 4V@tudor.herts.sch.uk
After topic you can spend thirty minutes on spellingshed.com. We can see that some children did access this yesterday which is great! And don't forget to practise your times tables on either maths shed or using hit the button.
Finally, for the last thirty minutes of your learning day, take a look at Mr Higgins's fitness activities or the fitter futures website (login is on the news section of the website).
Please do email us a photo of your day's work. It was great to hear from some on you yesterday Some children even received dojo points for their great work and effort!
All answers to CGP, guided reading and Maths will be displayed before 3pm on the Year 4 blog.
Miss Grundy and Miss Sentence.