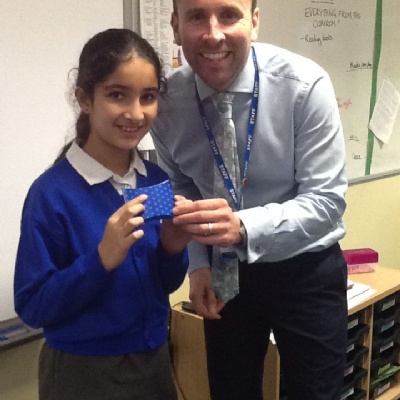 On the last day of the autumn term, the 5C draw for the morning maths raffle took place. Aliyah was excited to hear her name called out!
Well done for coming in early and collecting those raffle tickets (plus doing some awesome maths work!).
Fingers crossed for the January draw!