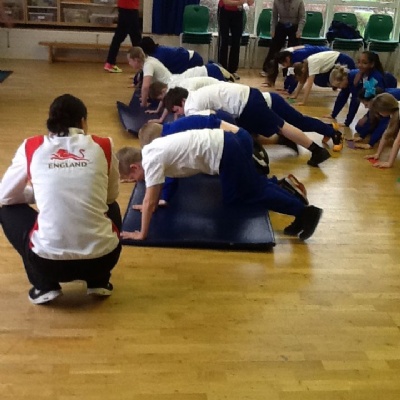 Year 5 take active learning to a new level!
This morning, Year 5 wowed not only their teachers, but also Team England badminton player, Liz Cann with their sporting skills and team work.
Every memeber of Year 5 gave there all in the hall carrying out as many spotty dogs, leg drives, push ups and star jumps as they could. One child was heard to say that they had never done so many push ups before!
Well done to you all, now remember to get that sponsorship money in!