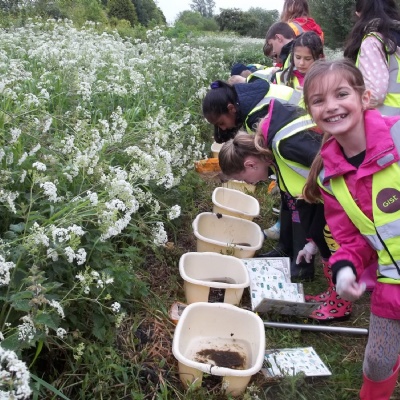 5C spend Friday at the River Bulbourne with the Boxmoor Trust
What a week we have had in 5C! First we showed some assessments who was boss; then there was our awesome class assembly and finally we walked down to the River Bulbourne to carry out a river study.
During the fabulous day, we found out about the history of the Bulbourne and how it has impacted the lives of people in Hemel. Did you know Hemel was famous for it's watercress? As well as carrying out a river profile (to find out the different depths), plus doing a few scientific experiments measuring the cleanliness of the river.
Here are a few visual highlights of the day- especailly the water droplet costumes.... ;)