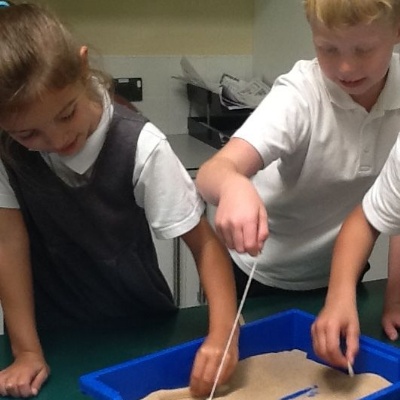 Another week, another problem...
Dr. Vi. King has had another issue that we have looked into. This time he couldn't move his boat very easily across the sand. After thinking about Newton's First Law of Motion for a bit, we decided that friction was to blame!
Once that was sorted, we worked in groups to try to reduce the friction as the boat slid along the sand. We found that the smoother the surface the less force was needed to move the boat, so there was less friction.
Let's hope that solves that problem!
(A special thanks to foundation for lending us your sand)
IN OTHER NEWS.... a quick reminder that we are away at PGL next week, but some of us are having a 'stay-cation' with Mrs Donley.
See you soon,
Year 5!