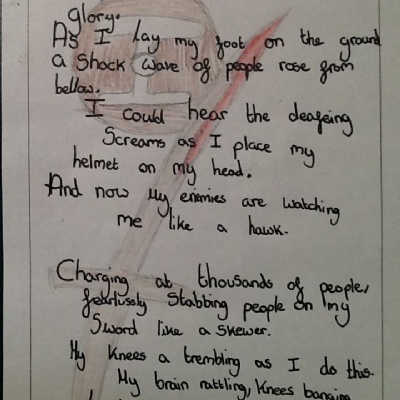 5C's version of the Iliad
This final half term in 5C has started with a bit of ancient gore. We spent this week looking at the epic poem- The Iliad.
The tale of Helen of Troy and the 10 year war she began has inspired our art, dance and writing. After looking at the more gory sections to discover how the armies of Ancient Greece took on the Trojans, we had a go at writing a narrative poem from the point of view of a soldier.
Have a look at Meadow's hard work below.