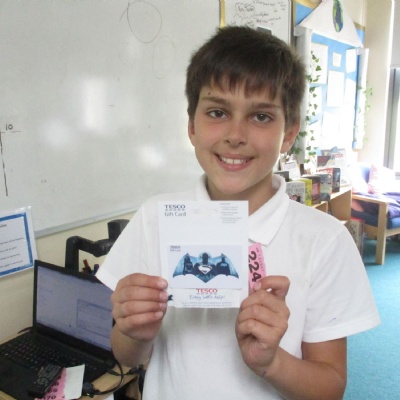 Another Raffle Winner in 5C!
It might be the last half term, but there still is a lot to play for in 5C. We have another Morning Maths Winner! This time Dan's name was pulled out of the very full pot!
We have one more draw left of the year (cue the sniffles), so make sure you are in before 9 everyday to do some maths and get a raffle ticket for the draw.
Good luck!