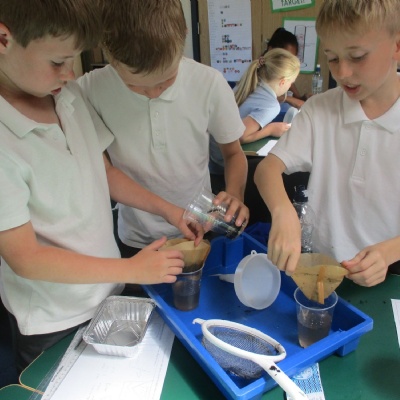 5C help Odysseus with his water issues
Odysseus, the greek hero from Troy, had a tricky journey home from the war. As well as being trapped on a magical island, he managed to annoy the sea god, Poseidon! He only had dirty, muddy water to drink- until 5C came to the rescue.
Using what we have learnt about seperating materials, we designed a way to clean the water.