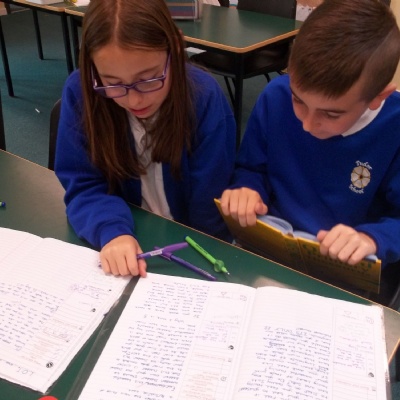 Working together to achieve more.
This week in5X we have been really thinking about how we can make our writing even better, so instead of there being 3 teachers in the room....there were 30!!!!
Each pair looked over what was written and linked it to the purpose of the writing, to make sure what had been produced was the best it could be.
It was a real joy to see the focus and hear the conversations that were being had. Some real teamwork!