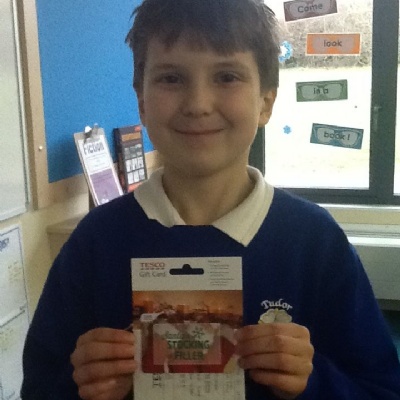 Another month over (nearly) and another winner for Morning Maths. This time Tudor was the very excited winner- no doubt he will find something extra special to treat himself with his voucher.
As well as having a maths winner, we added up our reading award totals and found we had joint winners! Both Rachel and Dina had achieved 13 awards this term! Each of them received a chocolate treat to enjoy while curled up with a good book. There will be new awards for the spring term and another chance to win then too.
Most pleasing, was that we were able to give out 4 bookworm badges. This means that Dina, Rachel, Jacob and Tudor all read everyday last term AND wrote it in their reading record! Let's see if we can double that number in the spring!
So, we are signing off until 2018 when our topic will be Extreme Environments. Have a wonderful Christmas break!