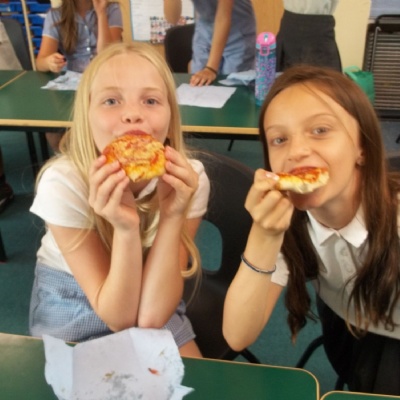 5X celebrate working as a team- by making pizza!
All year we have been working together by bringing in our homework every week and recording our reading in our reading records.
To celebrate our great team work this year we had a chance to do some cooking. After a vote, we decided pizza was on the menu, so we had a really good try at making our own.
Yep- we made it from scratch (we think our Viking bread making earlier this year helped us out). After our last PE lesson with Mr Higgins, we sat down and enjoyed our hard earned treat!