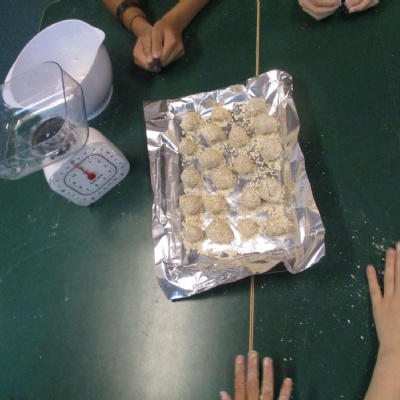 Learning about Viking food - and even trying some!
Today we made our own Viking bread by weighing ingredients out and following instructions. We used oats for the top of the bread, and put it in the oven to bake. Once it was cooked and cooled, we tried some plain and some drizzled with honey - most of us rated it a 10/10!
If you would like to try and make some at home, the recipe is attached to this blog post. Parents - I promise it tastes just like Pizza Express dough balls!