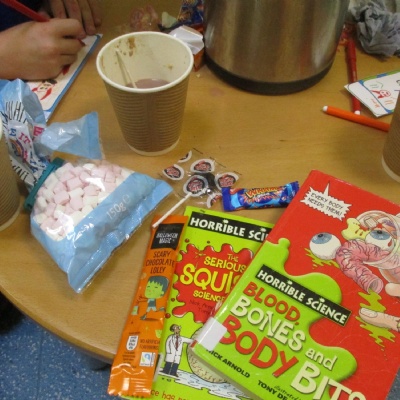 For 5W's children that read EVERY SINGLE day this half term!
Chloe, Jack, Hari and Timea read every single day this ~EIGHT WEEK~ half term! We loved their commitment so they spent this afternoon with Mrs Wash making book marks, drinking hot chocolate, and reading gruesome stories in the shine room!
Who will it be next half term?