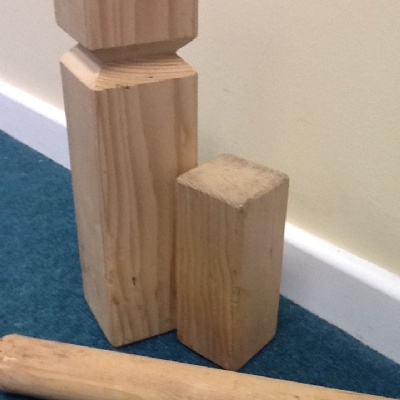 Finding out about Viking games with 5C.
To help pass time during the long winters, as well as keep the warriors in 'tip-top' shape, the Vikings enjoyed playing games. One such game was called Kubb. After having a little try at it, 5C went on to design their own games to help the warriors stay 'battle ready' during the winter.
There were lots of balls and bean bags flying and great teamwork from all.
Photo credit for the amazing action shot to Lewis.