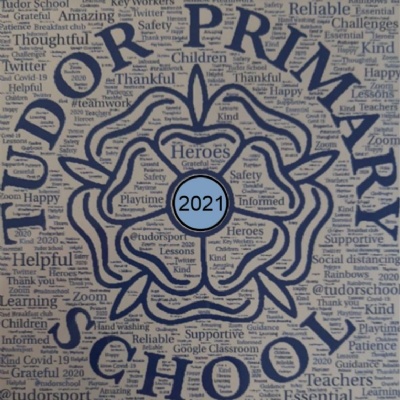 Let's all work TOGETHER!
Newsletter 9- Wednesday 6th January 2021
Home Learning Edition
Dear Parents/ Carers,
I would like still like to start this newsletter with 'Happy New Year'. It certainly feels strange and very few of us are feeling overly positive with the difficulties and challenges we are all facing in society at the moment. Be assured that Tudor Primary will be doing it all it can to support the community it serves and we look forward to working alongside you in this next period. We are all #TeamTudor!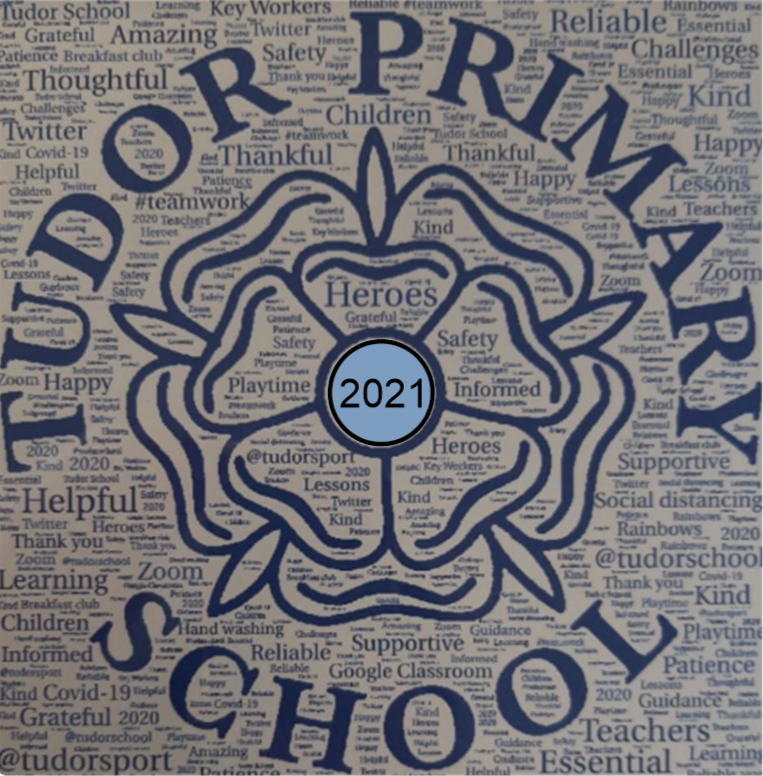 Tudor Home Learning- let's give our ALL!
It was not until rather late on Monday evening when our plans for a full reopening for an action packed and fun filled term were changed. Classrooms were ready, plans were in place and the team was looking forward to seeing all of the children back to school. In response to the government's guidance, the leadership team of the school moved swiftly to ensure that the children of Tudor can still make super progress despite the school closure. Many of you will have (I hope!) already read our detailed (and numerous!) updates on the school website but we pledge to provide ALL children with high quality learning provision that is highly supported and driven by the talented Tudor teaching team. This newsletter will share some of the key aspects of our approach for the start of the new calendar year.
First of all our KEY pledge is that EVERY child, whether they are in school or at home, will have high levels of access to their normal Tudor class teacher. Each teacher will set work and be able to give bespoke support and feedback to the children. As well as shared responses, children will be able to receive regular individualised feedback about the work that they are completing. There will be opportunities for whole class discussion and interaction using appropriate media platforms and we expect the children to fully immerse themselves in what is being offered. The more your child puts in, the MORE they will get from it.
As part of our duty of care, we do expect to see high levels of interaction from children and there will be a monitoring of responses from the children in each class. We will obviously evaluate the level of interaction with the children in our care- there may be a number of obstacles for us all to deal with but we must all be committed to the wellbeing of the children. Overall feedback from the parent community was fantastic last time and we want to be even better on this occasion. The reason I write quite purposefully here is that the Tudor children were really starting to 'fly' again and confidence was returning during the Autumn term and we must do everything we can do to maintain this. I make no apologies in repeating the fact that children only get ONE chance at an education and this children of this generation have had more to deal with than most!
As we all know, school is not simply about academic progress and we are very aware of the wider impact that school closures present- and this is in addition to the restricted freedoms of a national lockdown! It is natural (and very understandable!) when children have that initial sense of excitement that they can have more time with family at home and, dare I say, opportunities for staying up later in the evening. However, there is a huge amount of evidence for the impact on children's confidence and wellbeing and Tudor's commitment to your families will be as wide as we can make it. We must all try to be on the front foot as this will enable your children to fulfil the awesome potential that they all have- consistency of effort is key and a clear structure helps. If you want to ask any questions are seek further advice, please do contact the school!
So how will it be organised?
As the high level of interaction already evidences, the approaches that we have in place enable all of the children to get super levels of engagement. The platforms that are being used in different parts of the school are:
Nursery and Reception- Tapestry
Year 1, Year 2, Year 3- SEESAW
Year 4, Year 5, Year 6- Google Classroom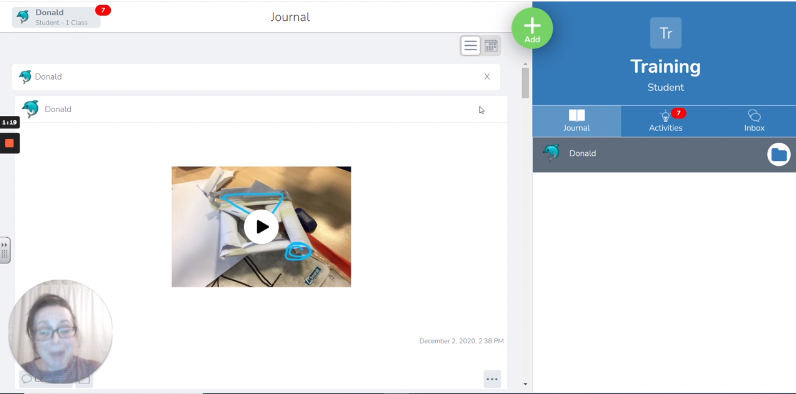 In addition to the above, we will share training videos (for groups/ individuals) via programs that are easy to access. We will be taking our Tudor thematic curriculum INTO your homes!
We are confident that the platforms are the correct choices depending on the ages of the children. Like last time, we have used our understanding of the school community for what forms of technology would be more accessible and how parents would want work to be shared with their children. Furthermore, not all homes have access to printers- the ink costs can also be extortionate! This is why we will continue with our commitment to provide high quality pre-printed materials to supplement the online offer. In the (very) near future, we will be inviting families to collect learning packs from school. We really do want to remove those aforementioned obstacles that you could face. In many ways, consider ANY way that you think we can help your child succeed in this period of home learning and we promise to consider any 'deliverable' solution. If we can make a difference, we promise to give it a go!
INCLUSION at Tudor- a message from Miss Reading, our Inclusion Lead:
I am aware that lockdown and home schooling can be a challenging experience for some families, due to a variety of different reasons and circumstances. Please do look at the 'Wellbeing and Safeguarding' section of our website, where you will find information and tips about how to support your child's wellbeing during this difficult time. Please also look at the 'SEND' section of our website, where you will find a wealth of information, including advice and tips on how to support children with learning difficulties or ASD during school closure and information leaflets about how to support your child with different aspects of home learning that they may be finding challenging e.g. maths, handwriting, reading, spelling etc. Please do not hesitate to contact me via email: inco@tudor.herts.sch.uk or call the school office to talk to me if you need any further advice or support. Stay safe and well!
How schools can help further- school meals support (and more!)
Those in receipt of benefit related free school meals are entitled to a weekly box of ingredients (bread, baked beans, cucumber, cheese etc.) to assist with lunches during the school closure period. Please let the office know if you would like to register to collect one of these each week by text or email by Thursday 7th January 2021 at 3pm.
As well as the above, the school is also aware of potential ways to support other areas of need. For families that are experiencing issues with computer hardware or even access to additional data for mobile devices, there are options available. Contact the school and we will try to support or signpost you to a solution!
To conclude this first newsletter of 2021, I look forward to the time when the children of Tudor are finally able to enjoy some sense of normality again. All at Tudor promise to remain in close contact with you all and, despite the current restrictions that our lives are experiencing, we remain on hand to support you. I hope you all remain safe and healthy. Let's work TOGETHER…
Mr Weightman
#TeamTudor