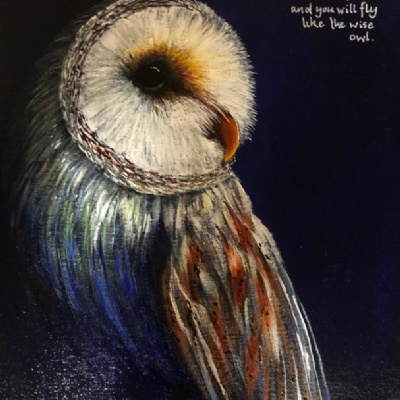 Parent Survey Results- responding in the RIGHT way...
Newsletter 11- Remote Learning Edition No.3
Thursday 28th January 2021
Dear Parents/ Carers,
This is the 3rd edition of our 'Remote Learning Newsletter' and there's lots to read. Communication between home and school is even more important when school is not accessible to all. We have been delighted with your response to our parent survey- your views will help us improve further…
Working WITH parents for YOUR children
The number of families who completed the parent questionnaire was great to see. In fact, the majority of families responded! Be assured that EVERY single additional comment has been read and we will do everything in our power to improve the remote learning experience- whether for the community as a whole or individual families.
Over two thirds of the responses shared the view that the remote learning was going incredibly well (rated for 4 or 5 out of 5) with a further 30%+ giving the rating of 3 out of 5. These 'outcomes' were even before we offered our enhanced provision of more regular class assemblies/ discussion opportunities that are now in place. We pledge to only get better and this is a key commitment considering that children are likely to experience more difficulty with engagement the longer schools are closed to all. The school staff have additional meetings and training EVERY week that focus on supporting families with remote learning so do be assured that your suggestions with next steps and ways to help even more are ALREADY on the agenda. Here is the graph for if we are setting the right amount of work (yellow for yes, blue for too much, red for not enough):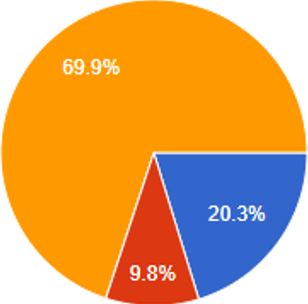 What was also pleasing was that there was good evidence that children and families are very aware of who to speak to (and how to reach them!) in times of difficulty. The blue section of the pie chart shows the positive response.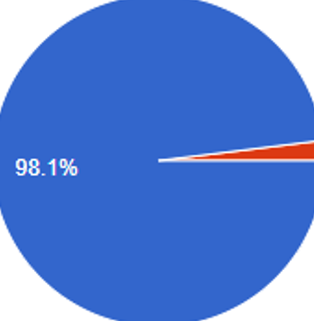 Whilst I would be unable to share individual examples, the way that Tudor is able to quickly respond to families in need with helpful solutions is something we are incredibly proud of. Remember- if there is ANYTHING we can do to help/ engage/ inspire your child, we want to hear from you.
In regard to those ideas from the parent community, I am delighted to say that the teaching team remain committed to putting such suggestions into their practice. If you would like to read more about Tudor's remote offer, our approach for different year groups is shared on the school website- we honestly believe it really does set a high standard. Find it at: http://www.tudor.herts.sch.uk/page/?title=School+Provision+for+Spring+2021&pid=159
Don't forget that we continue to offer support on remote learning for parents too
We are proud to be one of the first schools nationally to offer free, high quality materials that parents can access. Alongside a high quality provider https://www.guideeducation.co.uk/ you can access the support materials using the free resources option. I am in close contact with the course designer and the company is keen for feedback too. It is COMPLETELY free and there will be no related marketing material. There is super content and it is easy to access and use- to complete it in full would only take a couple of hours in total- as a parent myself I can assure you that the content is really useful. Such offers of support will not (in any way!) replace our personal commitment to you. #TeamTudor remains highly accessible to you all.
Parent Consultations for February 2021
It is fair to say that the February parent consultation (with the sharing of mid-year reports) is even more important this year. ALL families can book online at www.tudor.parentseveingsystem.co.uk or www.tudor.schoolcloud.co.uk . You can also phone the office team on 01442 256294 to book an appointment. Parents can now invite another parent/carer to attend the same appointment- this helps if one parents is at work at the time of the appointment as they can join in the discussion on their own laptop/mobile device. Please note that the parent who books the appointment must do this as the school cannot invite extra attendees to the meetings. Follow this link for instructions- http://www.tudor.herts.sch.uk/page/?title=Parents+Evenings+and+Reporting+Progress&pid=112
School Applications (For future members of #TeamTudor!)- Nursery and Reception
Once again, the school has been thrilled with the interest in school places for next year. Whilst places are allocated by county, the school has received a very high number of applications and our Reception classes could be full on first choices alone- Tudor truly is the place to be!
For our (even) younger Tudorites, nursery applications officially open on 3rd Feb but our online application service is ALREADY live. Follow this link- Tudor Primary School - Pupil Admissions
Please do use the online application form wherever possible as the safest way to apply. Alternatively you may print the forms on the website or contact the office for some paper forms to be sent out. Deadline to apply is 12th March 2021 at 9am.
INCLUSION at Tudor- a message from Miss Reading, our Inclusion Lead:
Due to a technical issue, yesterday's virtual coffee morning did not go ahead as planned, and has been rearranged for Friday 29th January at 10.30am. You may want to use this opportunity to share advice and tips about how you and your family are coping with the challenges of lockdown and home-schooling, or just to see some familiar, friendly faces. I am aware that many of you will be supporting your child/children with home-schooling and/or trying to work from home, however, even if you can only join us for five minutes it would still be great to see you! If you are interested in joining us, please do contact me via email at: inco@tudor.herts.sch.uk and I will send you the link. Finally, please do look at the latest attachment I have uploaded to the SEND section of the website. It is a letter from the Director of Children's Services, to all parents and carers of children and young people with SEND regarding education provision in schools. This letter will give you information about how Tudor School and the local area are working to meet your child's needs in these difficult times. Stay safe and well and I hope to see you on Friday.
Tudor making a difference in the community- an important update- An army of local volunteers are currently supporting the newly opened COVID Vaccination Centre in Maxted Road. We feel that it would be great to support them in the AMAZING work they are doing. We visited the site today to meet Emma and Rebecca and their amazing team and it is fair to say, they were quite overwhelmed at the idea that people were thinking of them. How can you help? Please look out for the GoFundMe page that we will be sending out next week, via text. ALL money donated will go towards rewarding these volunteers for their awesome efforts.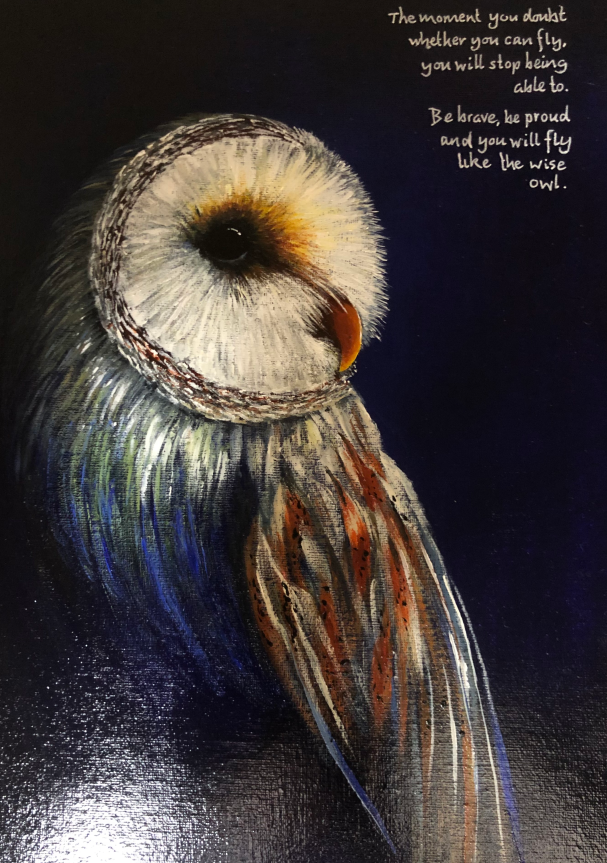 As I mentioned earlier, the next few weeks are key in maintaining the engagement of pupils. Schools will not reopen until March at the earliest and we all have a duty to 'dig deep' at the moment to ensure that our children can make the most of this (ongoing) challenging period. ALL at Tudor Primary recognise how hard you are all working and we thank you for remaining in partnership with us. However small (or large!) it may seem, do consider how the school can help you and your family.
Mr Weightman #TeamTudor