Important news and information at the start of an(other) awesome year at Tudor
Newsletter 6
Thursday 12th January
Dear Parents/ Carers,
I must start this first newsletter of 2023 by wishing all of our school community a Happy New Year. All at #TeamTudor are looking forward to another rewarding year of learning (and fun!). We are determined to remain HIGHLY aspirational for your children and we look forward to sharing what is in store. Our creative curriculum continues to excite our pupils and they clearly respond well to the innovative way that we organise the learning at Tudor. Our themes for the spring term are:
Foundation Stage- Magic
Year 1 and Year 2- Wings, Waves and Wheels
Year 3 and Year 4- Up Pompeii
Year 5 and Year 6- Spaceship Earth
We remain very proud of the bespoke curriculum that we have designed for our school and we are always looking to refine and improve it further. Do look at our awesome website for more detailed information about what the children will be learning about within these themes. The classrooms are already looking very inspiring- a big well done to all the staff team for their preparation! I am sure they will look even more amazing at the end of this term when the children use the walls to celebrate their work- check out the display outside year 5 that shares some of the outcomes from the autumn term…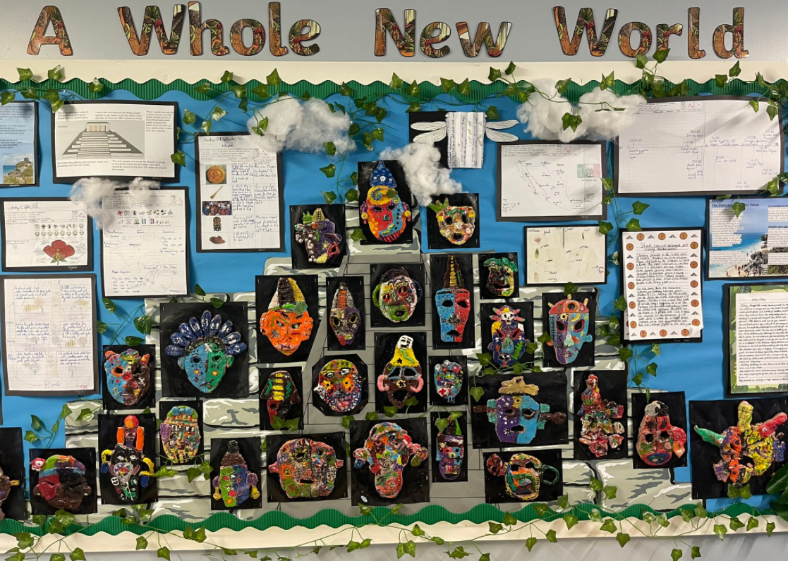 PUNCTUALITY- a HUGE factor in social and educational development
At the start of the year, all families were informed about the changes to the structure of the school day. To ensure full compliancy with government expectations the OFFICIAL start time of the day was moved forward to 8.45am. This is when we expect all children to be in school as learning activities are taking place from this point. Registers CLOSE at 8.55am and class teachers are unable to add children as present in classes after this point. PLEASE be on time.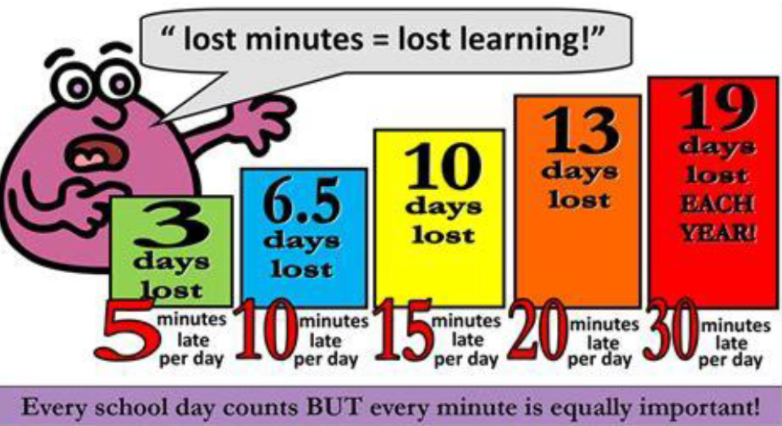 It is noticeable that a number of parents are consistently arriving at school AFTER the 8.45am start time and a minority are arriving regularly after 8.55am. I would ask parents to consider the effects of such tardiness. It is an issue that I have not experienced as much in any other school I have worked in. As well as the impact on the office team who are tasked to transport multiple children around the school to classrooms after registering them, imagine how it feels to walk in late to a meeting/ appointment- some children experience this 'embarrassment' EVERY day.
All it takes is to leave the house/ set the alarm just 10 minutes earlier. Let's ALL make a renewed effort to model the right standards to the children- it WILL have a positive impact on their development- for now and in the future! Going forward there will be additional monitoring of those families who 'refuse to recognise' the importance of being on time and ready for school. Whilst we must continue to work hard for all children at Tudor and we recognise our duty of care, it is the responsibility of parents to ensure their child/ren are on time AND READY for school.
Inclusion at Tudor Primary- a message from Miss Reading- our Leader for Inclusion:
This term, local providers in Dacorum are offering a wide range of free, online and face to face courses, workshops and support for parents and carers. Examples of parenting courses and support include; Anxiety and Attendance, Helping your child to manage anger, Parenting Top Tips, Routines & Boundaries, Sleep Solutions, Bringing up Confident ADHD/ASD Children, Supporting Children's Emotional Wellbeing, Understanding ADHD & Autism and 1:1 sessions with a Family Support Worker. Further details and information on how to book can be found in the Dacorum Parenting Course Brochure found in the SEND/Family Links Section of our school website:
Thank you Ms Penn- I am sure you will join me in saying a big thank you to Ms Penn who left Tudor at the end of last term. She has provided amazing care and support as part of the pastoral support position. Mrs Green is our new pastoral lead and she looks forward to continuing the impact that Ms Penn made- we remain VERY proud of our level of care to children (and families) at Tudor.
Class assemblies- Please ensure you use our website as your main source of information. You can find out all of the key dates including parent consultations (they are AFTER half term in February) as well as when each class is presenting their assembly to parents. These are the classes for THIS term:
2nd Feb- 2Q
9th Feb- 1P
9th March- 2R
16th March-1O
23rd March- 3T
30th March- 4V
Ensuring open (and SAFE) lines of communication- It is rather worrying to hear from the office team that they often experience difficulties when trying to contact/ communicate with parents. PLEASE ensure that your contact details are up to date and any changes with phone numbers/ emails are given to the school. CHECK that you have downloaded the Arbor app so they you receive school news and information. We will no longer be sending SMS text messages. It is fair to say that the VAST MAJORITY of enquiries/ questions the office team receive have already been given/ answered multiple times on the website/ newsletters/ school comms.
Managing absence- If your child is absent, you MUST inform the school. In addition, on any subsequent/ further day of absence please update the school with the situation so we are aware of how things are progressing. The duty of care (whether they are in school or not!) is a key part of our work at Tudor and this can only be achieved with clear cooperation between home and school.
Ofsted- A number of parents (and staff!) have asked to know when the Ofsted report will be shared with the school community. There is a very strict (and confidential) procedure that the report has to go through before it is released and it is unlikely that the report will be available until much later in January. In the meantime, I trust you continue to be happy about the wide range of opportunities that your children are being given at Tudor. Children in years 1,2 and 3 have already started their dance tuition with KreativeDance and we know that they will enjoy developing their dance skills. We are finalising plans for forest school provision in foundation stage and Mr Higgins is delighted with the program of after school clubs that are being offered. Talking of these clubs…
Spring after school clubs- We have expanded our provision of non-sporting clubs. Knitting, chess and drama are all looking very popular. Clubs will START on the w/c 16th Jan. If you have secured a space you will be informed THIS week- payments can then be made via Arbor.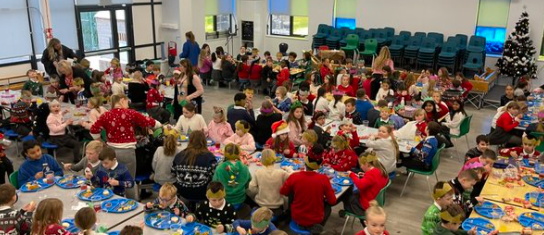 Whilst we look forward, we hope you enjoyed the many activities and events to celebrate the festive period in December. As well as Ofsted(!), we had multiple presentations in the hall, visits from Santa Claus, special assemblies and even snow!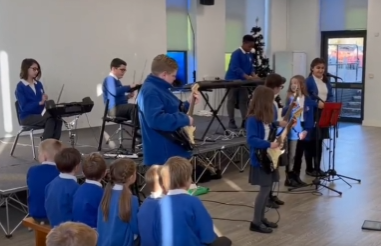 What will 2023 bring?
#TeamTudor is excited for the future!
Mr Weightman #TeamTudor