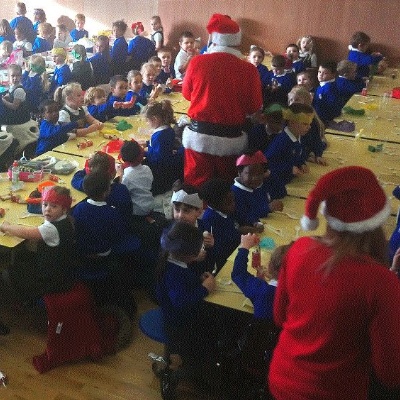 Fantastic food, perfect planning + Tudor Teamwork!
It was the 'Tudor Christmas Lunch' today in school...
and it was such a fun event to be part of!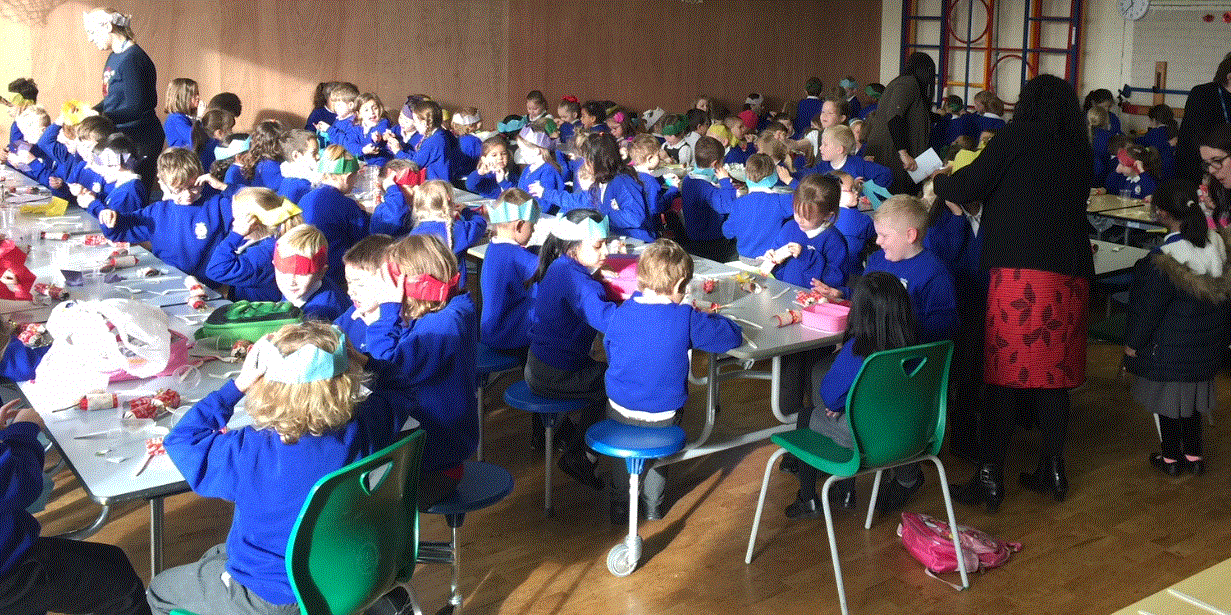 Mr Davis, our school chef, and his team worked wonders in the kitchen to ensure that the children had a tasty meal in the hall. It was 'all hands to the pump' as the teaching team worked tirelessly to serve the children- and going by the comments during and after it was a really enjoyable time for the children.
Some of the staff 'ready' for the first sitting: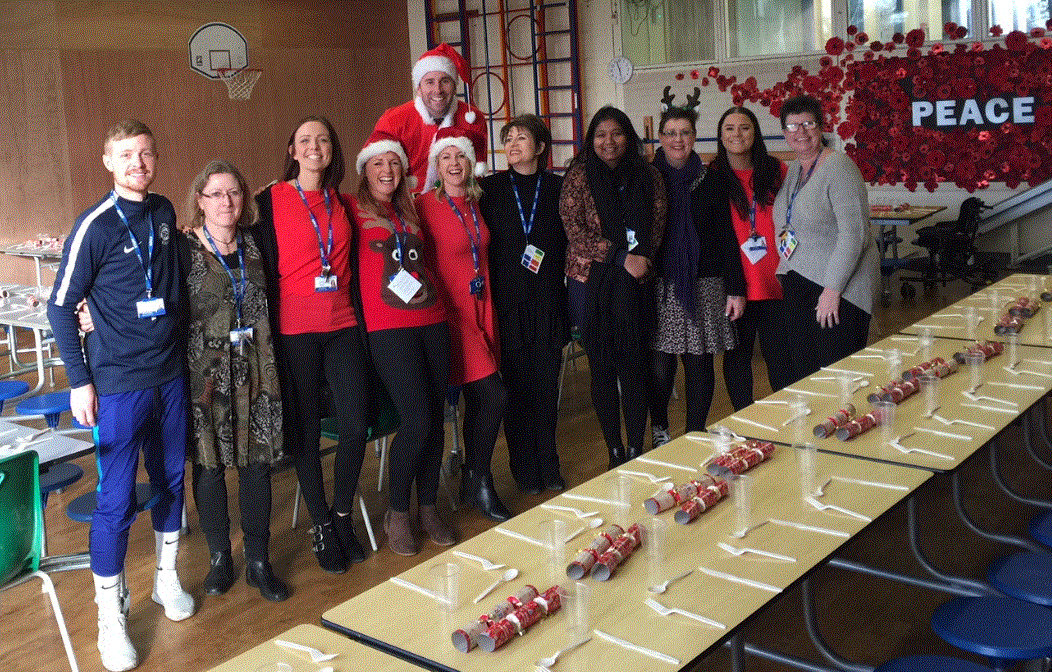 The lunch was served in two sittings with approximately 200 hot meals (and desserts) served in each. As always, the children were very well behaved and showed good manners throughout. Christmas Crackers were provided for all and these proved very popular- Mia and Poppy certainly enjoyed them...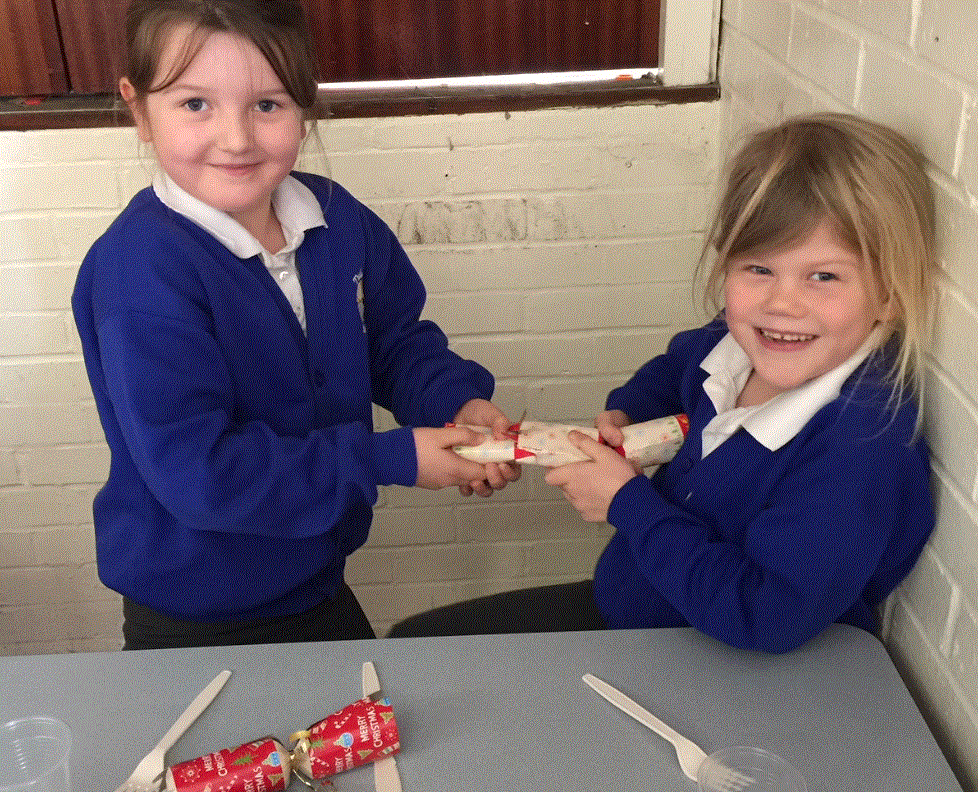 A big thank you to Mr Davis and his talented team. Once the children had finished, we made sure that we gave the kitchen staff a huge round of applause: they certainly deserved it (not just for today but for all the meals that they expertly prepare throughout the year).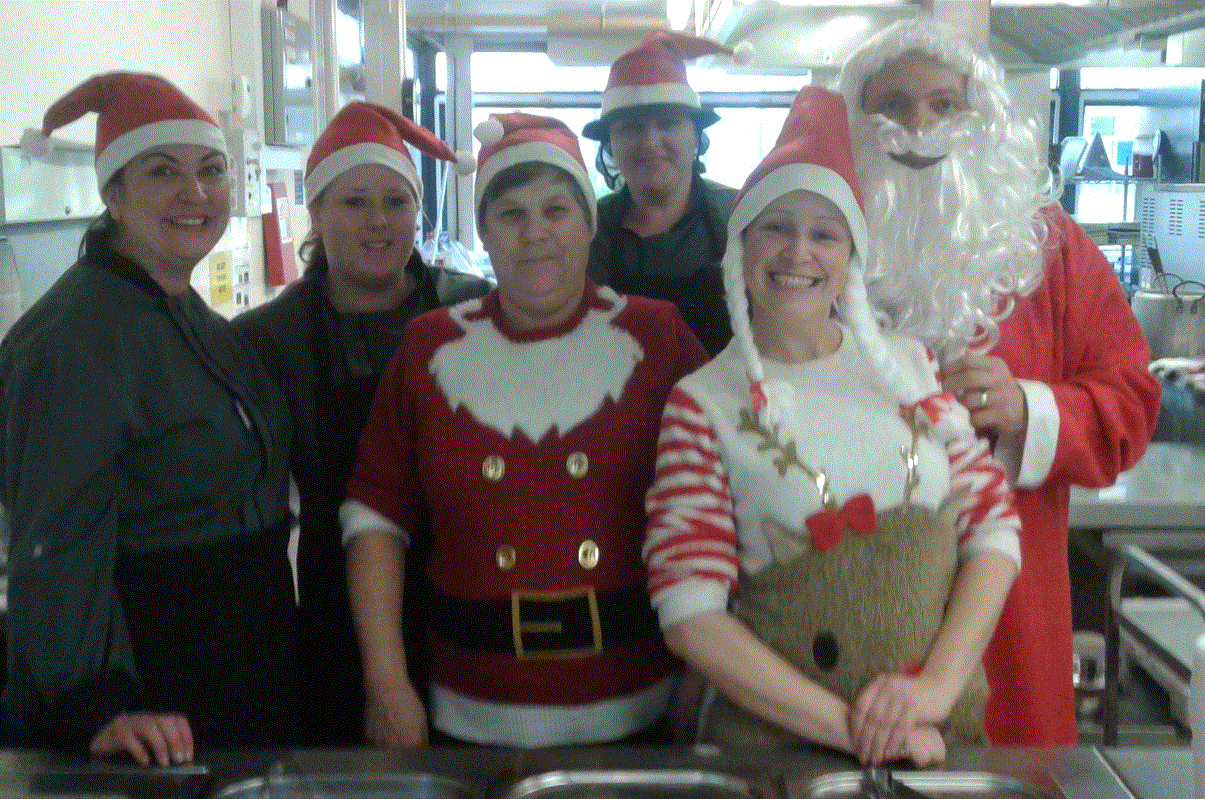 Just think- next year we will be serving our festive lunch in our brand new school hall which is now well underway!
Don't forget that (despite the hall being out of action shortly) we have more events planned for the children during this special time of the year:
Friday 1st December- Friends of Tudor Christmas Bingo- 7.30pm in the hall.
Tuesday 12th December- 'The Tudor Open Air Christmas Concert'- 3.30pm on the playground.
Wednesday 13th December- Reception Classes Christmas Event- 2.15pm in Reception class.
Thursday 14th December- Nursery Class Christmas Event- 11am in our Nursery space.
We look forward to seeing you all...