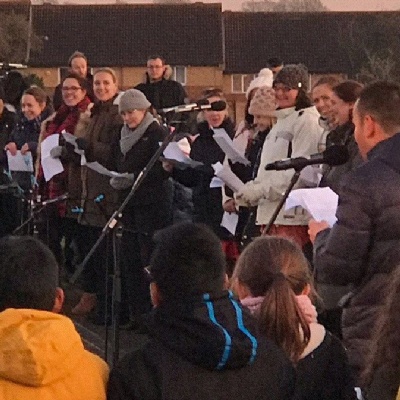 Special assemblies... time to share...
We have had some special gatherings during these final two days of the Autumn term.
Our open air concert proved enjoyable for all those who attended and the children (and staff) also were able to enjoy the final school assembly of 2017 in which a number of important awards were given out.
We really wanted to make sure the open air concert could go ahead. Whilst the flurry of snow meant we could not go ahead with the show last week, the children were able to share some Christmas readings as well as some festive songs on the final Monday of the term. As the photos below show, it certainly attracted the crowds to the playground. Drinks and snacks provided by the Friends of Tudor were popular and I am sure that the parents appreciated the spectacle of the children and staff singing... well maybe just the vocal talents of the children...