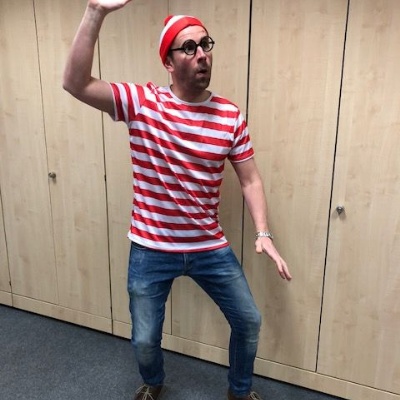 Keep an eye on this page for more 'Tudor Book Day' FUN!
I must start this bit of news with a big thank you to Miss Cosby. Ever since she became our English Subject Leader she has worked so hard to ensure that the children of Tudor receive high quality experiences when reading, writing and/ communicating.
Whilst 'Book Day' events are fun for children to be part of, they do require some careful organisation and I know that Miss Cosby has been working tirelessly to ensure the 'Tudor Book Day' hits the spot. In fact, this is the final day of our Book Week!
We have had activities in class, competitions around the school amongst other things and I know that the children have been enjoying seaching for the 'Where's Wally?' pictures around the school...
I will update this page with more pictures today. I must add that I am looking forward to the efforts of the staff today. After my attempt at 'War Horse' last year, I have gone for something a little easier to move about in: I lost count of the number of door frames I walked into last year!
What a staff we have here at Tudor: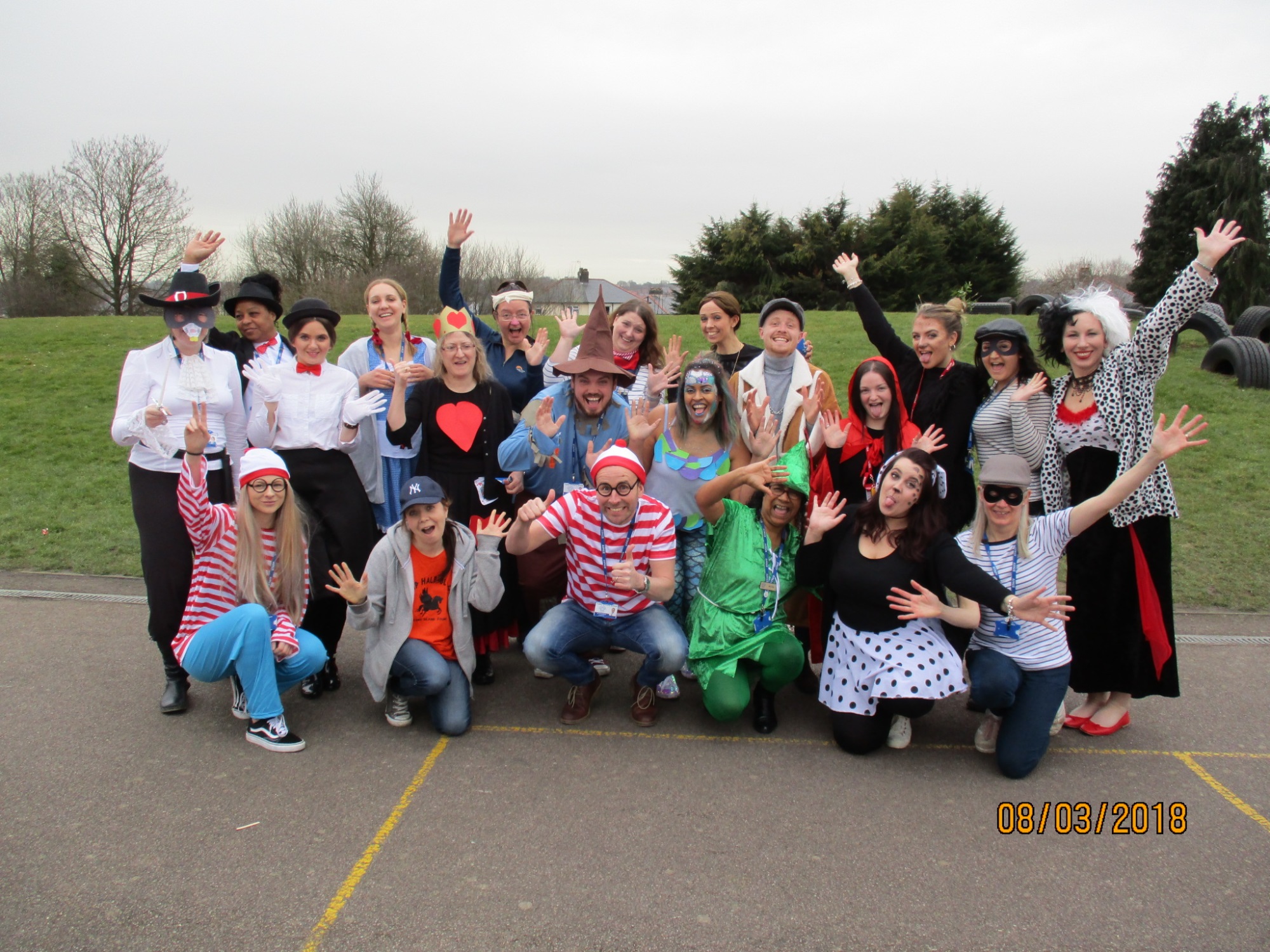 and there's more...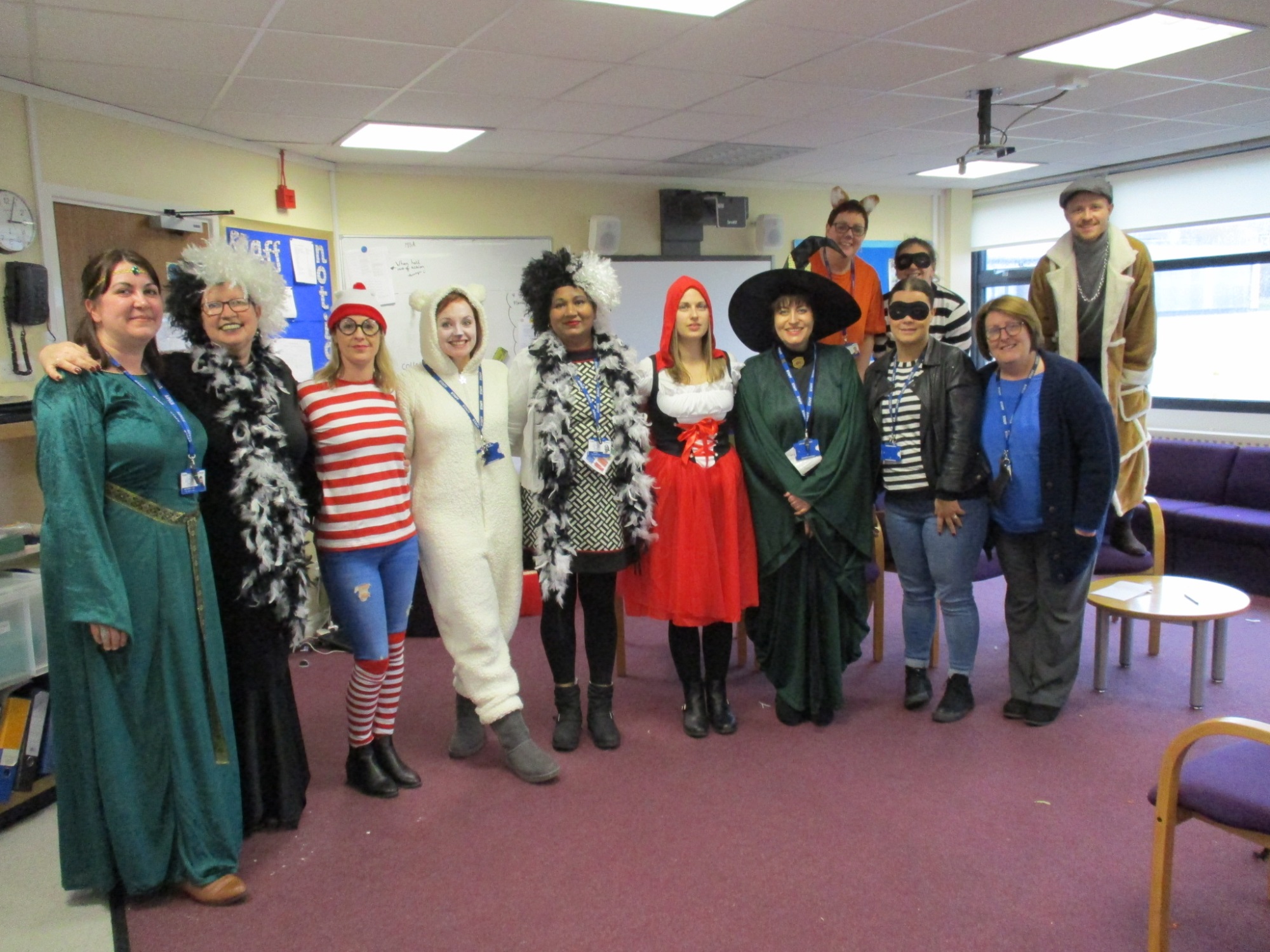 The children had a great day... FACT!
Have a great weekend everyone...