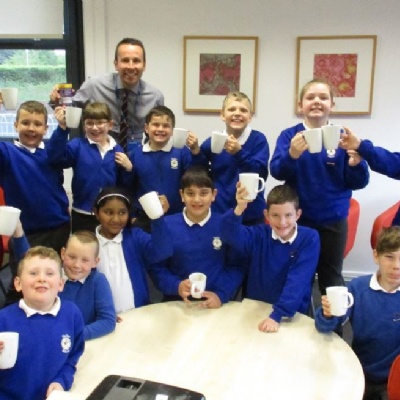 Headteacher is here to serve... but HOT CHOCOLATE?!
Just before the Spring holiday, Mrs Graham in 4U asked me to talk to the children in her class about the importance of reading at home. This resulted in me setting the challenge of reading 200 pages during the holiday- and it had to be recorded in their reading records. I informed the children that if they could do it I would sort a treat for them...
Whilst I thought that a few children would want to take up the challenge, Mrs Graham was quick to inform me at the start of term that many of her class had succeeded. But what could I give them?
I decided to surprise the children today during our breaktime when the weather was rather miserable. I invited the winners to the headteacher's office where I then served them all with hot chocolate and treats. I must say that they quite enjoyed me responding to their orders:
'Can I have a little extra?'
'A bit more hot chocolate mix would be lovely!'
I have to say that I had no problem meeting their needs... after all they deserved it...
Here they all are: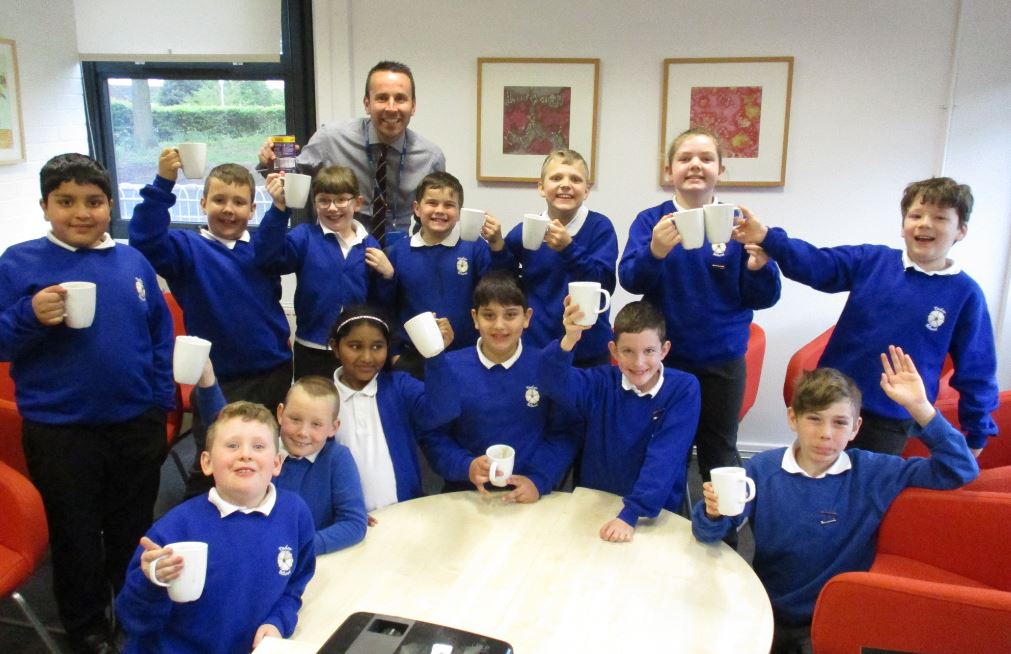 I do have to say that they were really excited at this special little part of their day. I do have to say that Taylor certainly felt comfortable- I think we have a new headteacher in the making...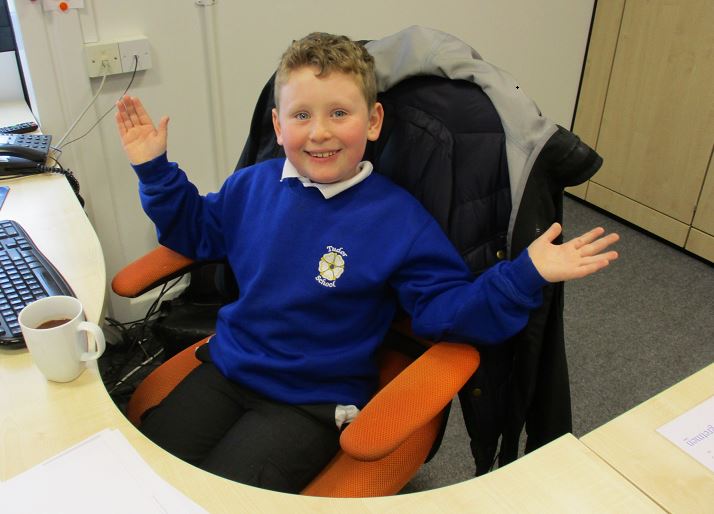 As a next little challenge, can anyone work out what inspired me for the title of this news story?
Mind you, some of you may be a little too young to know...