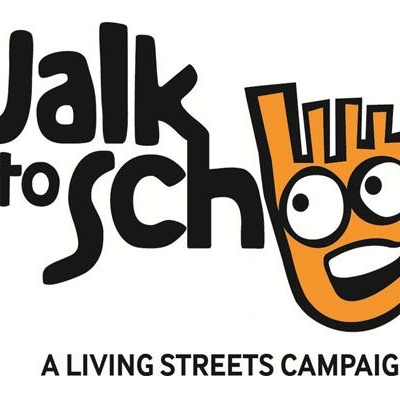 2018 is Hertfordshire's Year of Physical Activity and your challenge is to support your child/children to participate in Tudor school's Walk to School Week.
We would like to encourage all our pupils to try and walk, cycle or scoot to school during this week. If it's not possible to walk all the way, then it would be great if you could park 10 minutes away from school and walk or scoot the last part of your journey. Tesco's car-park is an ideal place to park and stroll from.
Each class will have a poster of the earth and every time a pupil travels sustainably, a sticker goes on the poster. The aim is to take a 'virtual' walk around the earth to help Buster the dinosaur (the Active and Safer Travel Team mascot) walk from one side of the Earth where it is very built up and has lots of vehicles and congestion to the other side of the Earth where children are travelling actively to school by walking, scooting or cycling. An activity sheet of 'things to do' on the way to school has been sent home but you can still access a copy of this below.
We all know the health benefits of walking so please help us this week to reduce congestion, support children being more active and lower carbon emissions this walk to school week.