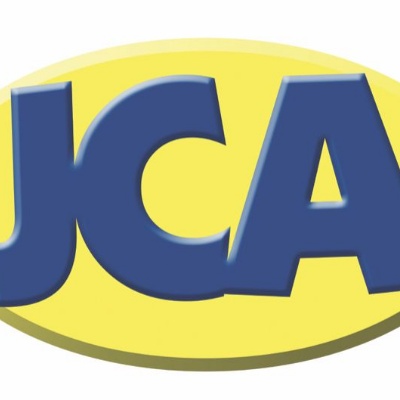 News about the 'Year 6 Tudor Adventurers'
Key information will be posted here but please use the TudorSport twitter for the most up to date information.
Friday
FRIDAY TRAFFIC alert!
We are expecting the coach to arrive at approximately 5.00-5.15pm.
Thursday PM
'Today has been such a good day' was Mr Munro's comment when I asked him about the last full day of JCA 2019. It's the big disco tonight so I am sure the children are really excited abut what is in store. Little do they know it will probably involve the girls dancing and the boys standing around and looking a little nervous before sliding around on their knees. Oh to be young again...
We all look forward to seeing the children return tomorrow and I am sure that they all will be catching up on their sleep over the weekend. Well... the Tudor staff certainly will be!
Don't forget to check the updates on https://twitter.com/TudorSport
Thursday AM
The children are looking forward to what will be their last FULL day of activity. To help get them in the mood they are currently enjoying a breakfast of tasty Belgian waffles...
I bet the parents are looking forward to seeing the children return tomorrow afternoon!
Wednesday AM
Mr Higgins has put a number of photos up on the feed at https://twitter.com/TudorSport . It is great to see that the weather is being kind and the children are giving their all under blue skies. I spoke to Mr Munro last night and he said that the children were enjoying the evening activities as much as the physical challenges in the day. During the phone call I could hear the children laughing and joking in the background- it sounded like they were all having a super time- just like they all DESERVE!
I was due to visit today but due to some last minute meetings I am going to have to miss out. I will remain in contact with the group though as it is awesome to know that they are having a truly memorable experience.
Tuesday PM
Children have been busy enjoying themselves. They have had a wide range of experiences today ranging from exploring in tunnels to creating survival shelters in the morning to rock climbing and fencing in the afternoon! Don't forget to follow the twitter feed at https://twitter.com/TudorSport
Meals are proving popular and it is 'Burger Night' tonight in the restaurant. By the sound of it they have been certainly building up an appetite.
You will not be surprised to hear that behaviour has been super. Well done all- it certainly sounds like yet another awesome Tudor experience!
Tuesday AM
Contact has been made with the Tudor JCA Adventurers and I am pleased to report that all is well at Condover Hall. I am sure that they are all looking forward to the breakfast selection before having fun wth a full day of adventurous activity...
Monday PM
The children arrived safe and well mid afternoon and they were soon enjoying a range of activities including abseiling.
Evening activity is 'CAMPFIRE'- Mr Munro has contacted me say all is well and the children are having lots of fun. He didn't tell me if he was joining in the singing but I bet he wishes he had taken his guitar.
As someone who has experienced over 15 school residential trips, I would say that the staff (and children) are looking forward to a super night of sleep now- the first night is always the easiest... honest ;)