We are very proud of the curriculum that we have designed for the children of Tudor Primary. When I became headteacher in 2016, I wanted to introduce a curriculum that would excite, enable and inspire the children to achieve well.
This part of the website will provide a flavour of how we think creatively to present high quality learning experiences. Do also look at the links on this page for additional bespoke Tudor documents that share our research and practices in the delivery of our curriculum.
The Tudor Primary Thematic Curriculum
'The curriculum prepares pupils well for life in modern Britain.' (Ofsted, March 2017)
Implementation:
'Come on into our Tudor curriculum...'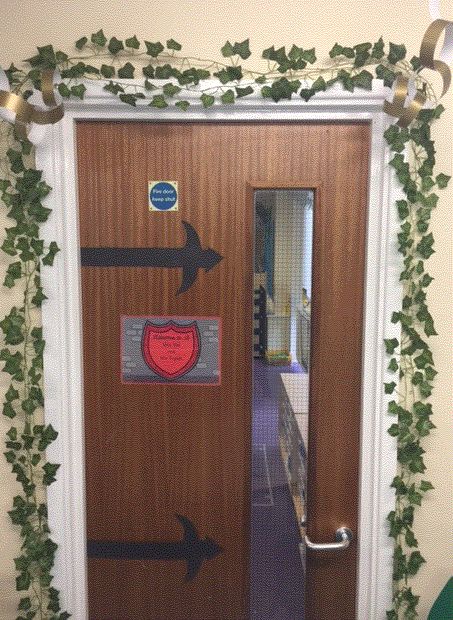 Our cross-curricular approach places children's learning within a strong context that has both relevance and coherence. It generates real excitement for learning.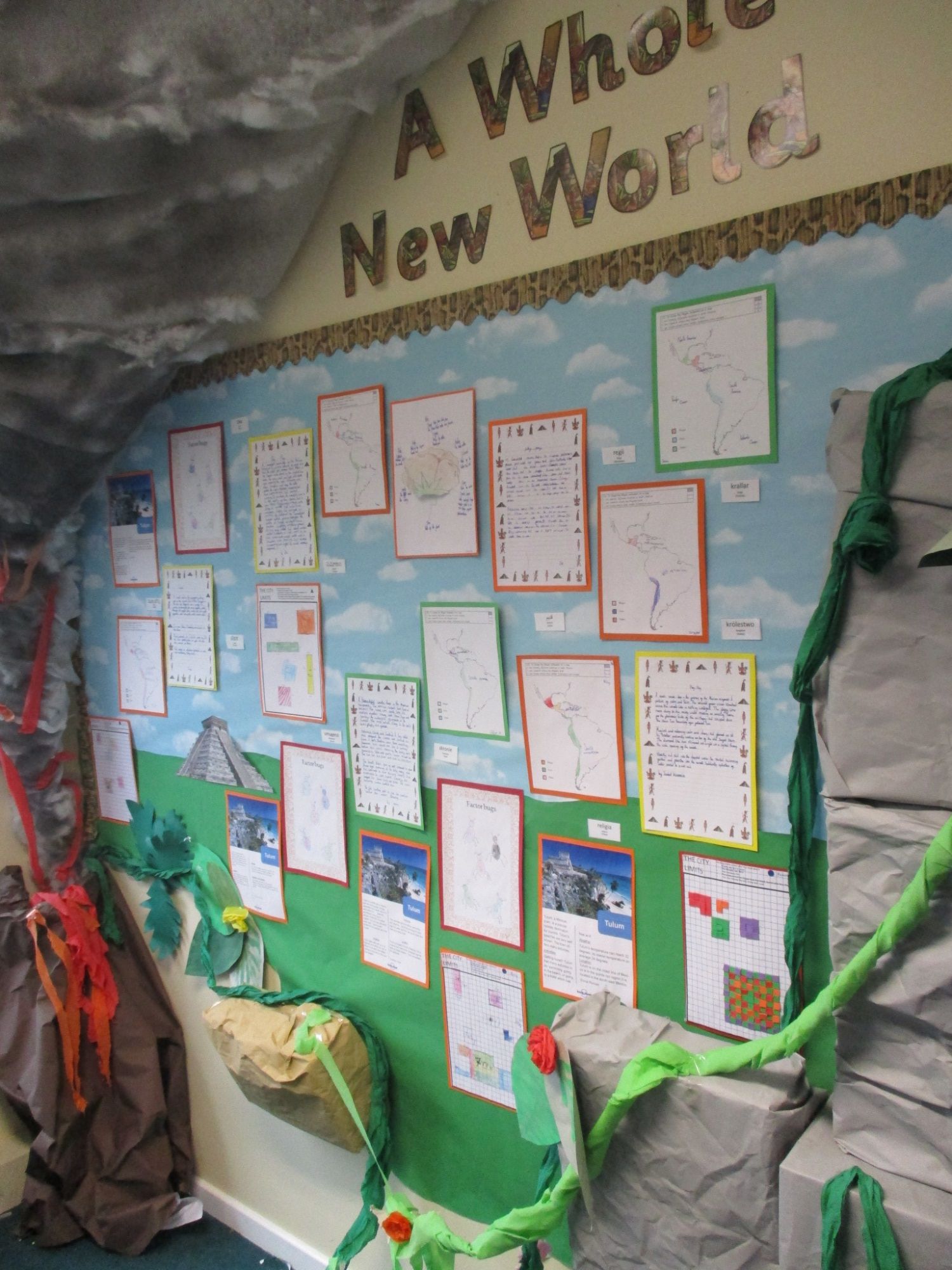 The alternative approach (unfortunately still found in a number of schools),where many different topics are covered within a range of subjects every term, often leads to wasted learning opportunities and very much a 'silo' approach to the curriculum – things do not naturally join up and therefore coherence is lost. Usually excitement, creativity and flair are also lost.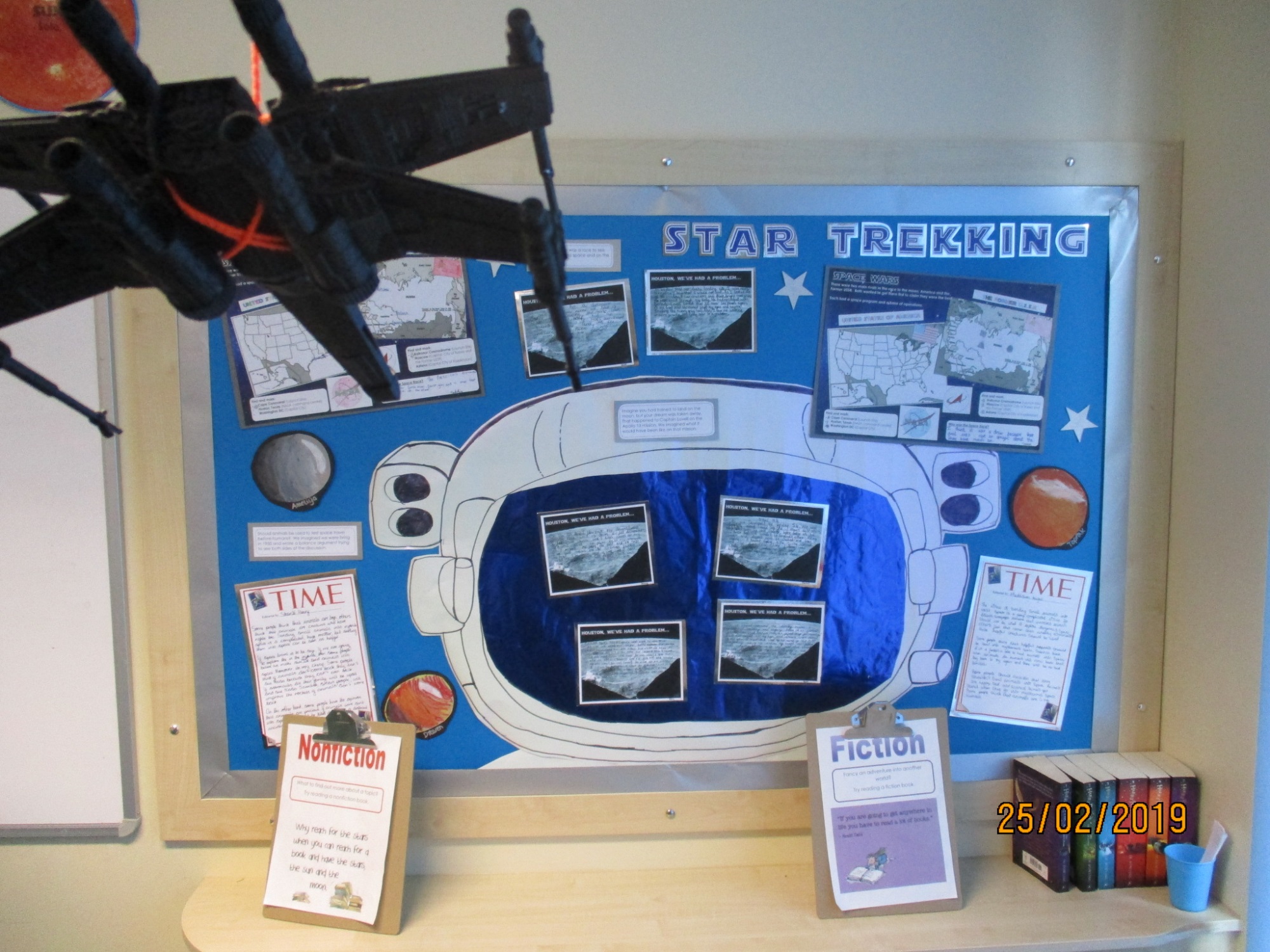 From 2017, we have been using a whole school map that details how the curriculum will be delivered in each class, each term in a planned and balanced approach. This updated map (following review by the leadership team and teaching team) covers all aspects of the new NC.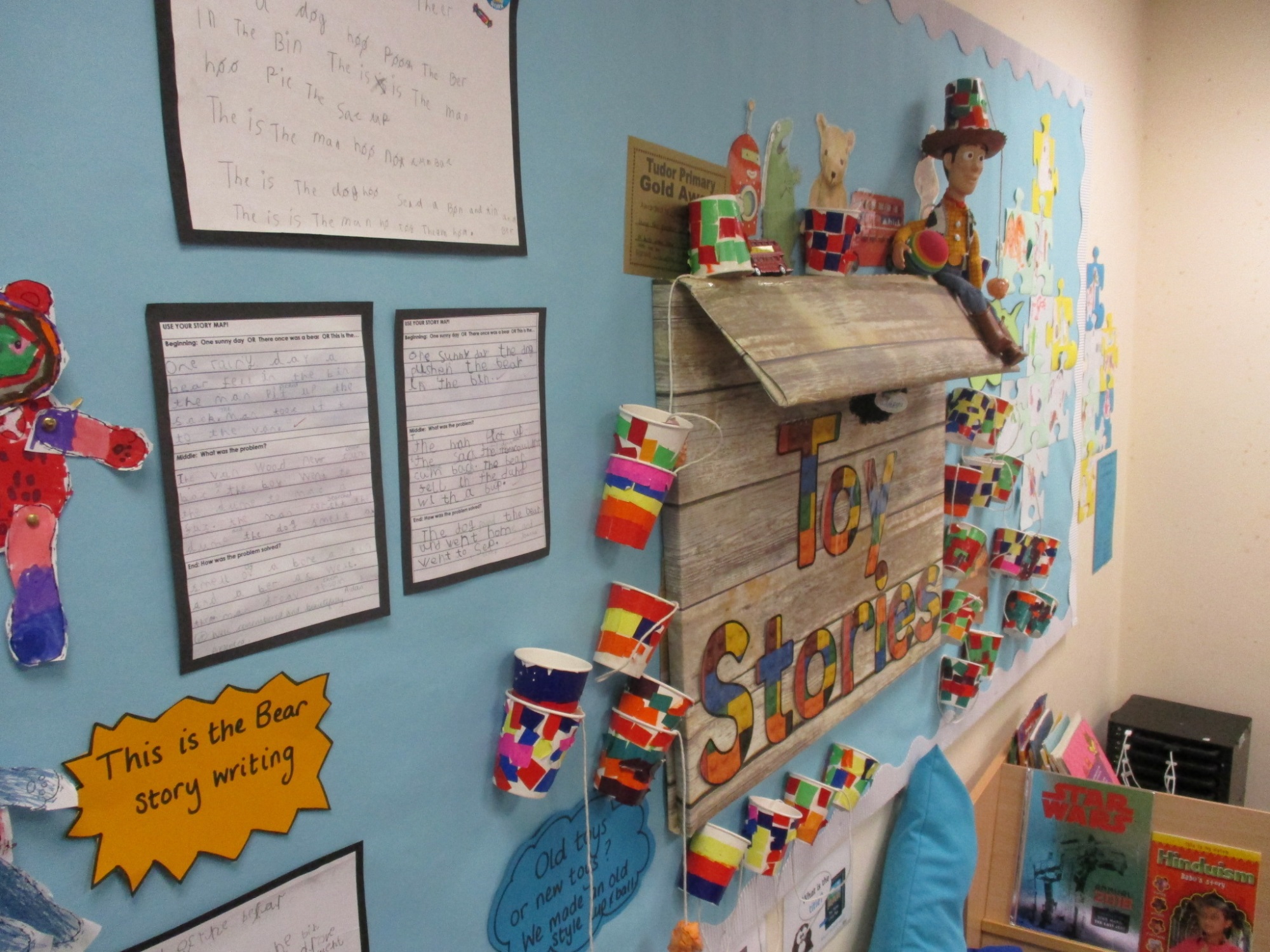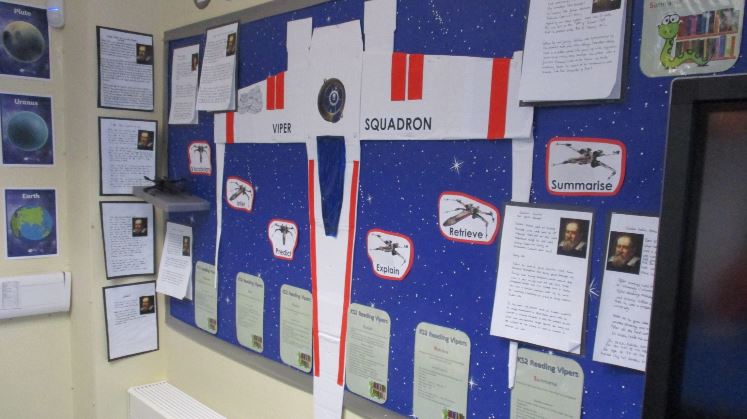 By having a single theme to learning for each term, greater coherence and relevance to children's everyday life is achieved. We made the decision to target the range of curricular subjects each term so that there is a 'focus' for that period and to have all topics / projects either science, history or geography based.
There are some vital elements that underpin this themed approach so that it does not lead to vague or woolly subject teaching. These are:
Different subjects areas are linked together by a single theme (but this link must be strong and not tenuous)
Some aspects of subjects might not link to a theme so these must be taught as discrete units of study – these are highlighted on the curriculum map (mainly PE, PSHE & C and also RE)
English & Maths lessons should link strongly to the theme for each term but, again, there may be aspects that require discrete teaching and this needs to be picked up in each teachers individual plans and in the termly overview for each year group
Timetabling
Each term, each teacher will need to create a timetable to reflect the balance of the curriculum as outlined in the map – the balance of time spent on different subjects should therefore change every term
When teachers (supported by phase leaders) produce the termly overview for each year group (following the group brainstorm session), they will have to consider the balance of work to be covered within the time available that term. This is a crucial part of the process as cramming in too much will lead to a superficial approach and not covering enough content will lead to children not receiving their full entitlement over the course of the whole year
The completed termly overview (once fully discussed with the teaching team) should reflect the balance and breadth to the curriculum that we always must strive to achieve. Once completed, this becomes the chief planning tool for all teachers in each class and will prevent learning being taken off at tangents that, by their nature, become self-indulgent
If, once the term and theme are under way, it is discovered that a planned aspect of the work is no longer relevant or needs adjusting then this can be addressed and amended within phase meetings. So long as the breadth and balance over the term, the year and the phase is maintained.
In addition to the work in exercise books, teachers enable the children to produce high quality work that can be displayed upon classroom and corridor display boards. There is a great deal of emphasis placed on high quality outcomes and children recognise the importance of audience for their work.
Time available for all curriculum subjects per term
Autumn 14 weeks (average)
Curriculum time available each week = 23.75 hours
Term time available = 332.5 hours
Spring 11 weeks (average)
Curriculum time available each week = 23.75 hours
Term time available = 261.25 hours
Summer 14 weeks (average)
Curriculum time available each week = 23.75 hours
Term time available = 332.5 hours
However, some years there may be a very long autumn term which will result in a shorter summer term – again, planning ahead in year groups is vital so that all children receive their full curriculum entitlement.
Breadth and balance
If a child were to enter our school in the Foundation Stage and stay with us until they leave in Yr6, they would not repeat a themed project / topic at any time, because the curriculum map has been constructed in such a way to prevent this. They will also have been presented with a curriculum that is broad, balanced and very exciting.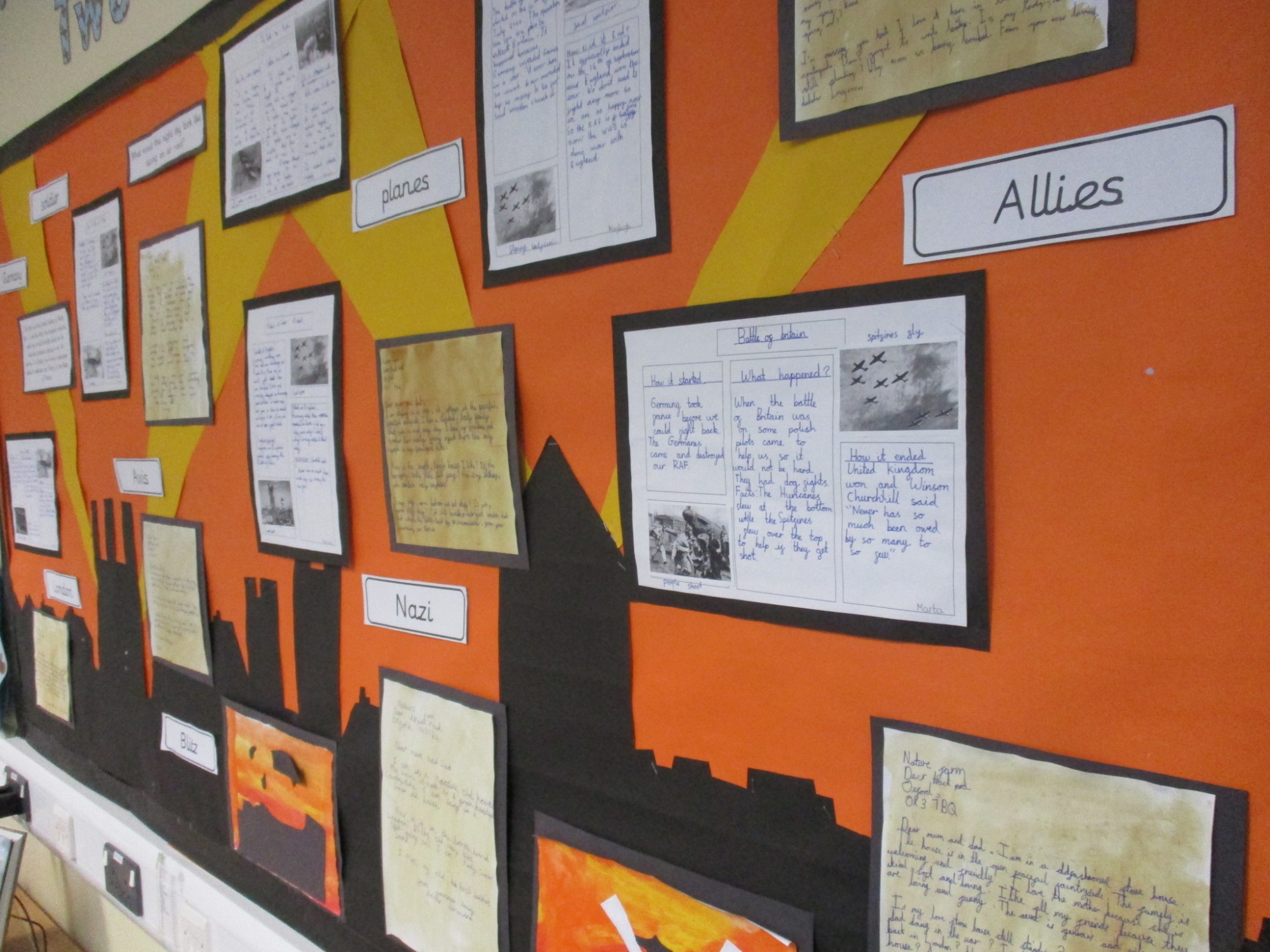 Impact:
Ofsted, in our 2017 inspection, praised the way the curriculum was delivered and quite rightly identified it as a strength of this school.
'The curriculum prepares pupils well for life in modern Britain.' (Ofsted, March 2017)
Pupil voice continues to highlight how much the children are inspired by the curriculum. Key outcomes such as:
'My teachers make lessons interesting'
'I learn lots in lessons'
are just two areas in which pupil voice outcomes achieve the highest gradings. Is this surprising when the best way to find out about the effects of earthquakes is when we do this: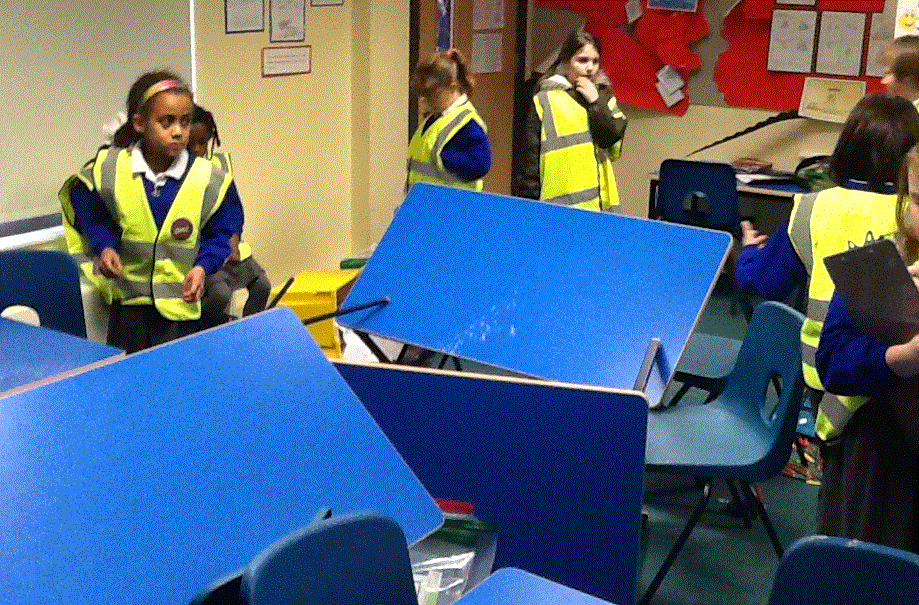 Other important points about the curriculum at Tudor:
It is important that computing is used as a tool within other subject areas in addition to being a discrete part of the curriculum (Switched-On Computing introduced recently!)
Opportunities to utilise the theme for the term within children's writing is vital so that they can see far more relevance in their writing tasks
We look for opportunities to put maths into real life contexts by utilising the theme for the term – it engages children well and increases the opportunities for children to use problem solving and reasoning (see other maths documentation- it is an area of high innovation in the school!)
Enquiry skills are a focus e.g. geography & history- children are enabled to be a historian, to be a geographer
Each class timetable changes each term to reflect the different focus as highlighted in the curriculum map
'Discrete' units of study are identified where there is not a strong link to the theme for the term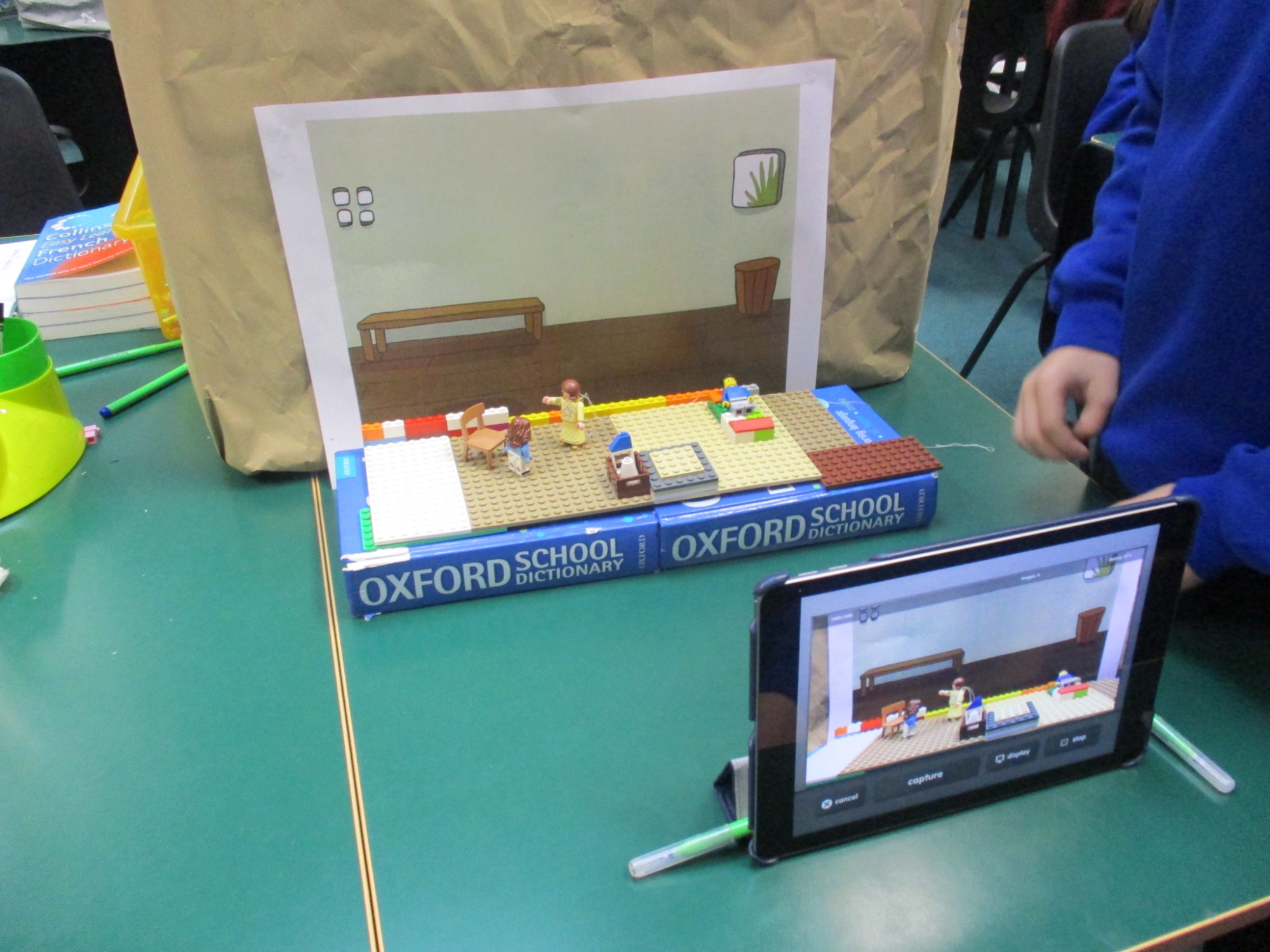 So what can all this look like in different year groups?
Visit the class blog for each page. This is where you will receive regular updates about daily life in that year group.