Parent/carer newsletter around online safety
Hertfordshire publish a really useful and parent friendly newsletter each term which gives you pointers and valuable advice - these can viewed at the bottom of this page.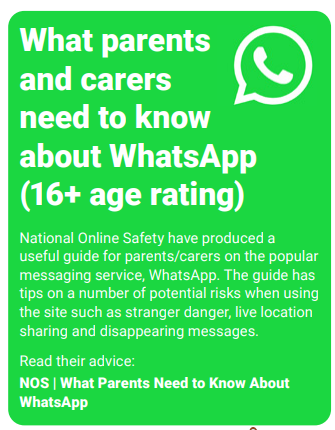 The most recent Autumn 2021 newsletter has a comprehensive parental guide section which gives information and safety advice on many popular games and apps including; Fortnite, Disney+, Clash of Clans and Roblox. It also gives you guidance on what to do if you are worried about something that has happened to your child online.
The Summer newsletter addresses the risks of WhatsApp as well as tips on how to keep children safe on Netflix.
The Spring one has links to guidance around age and content ratings on apps and games and child- friendly search engines.
Our school Online Safety Policy can also be viewed here or below.
Useful websites
Support for parents and carers to keep their children safe online includes: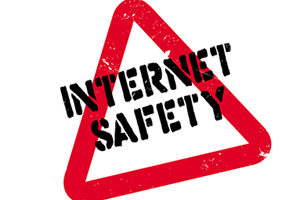 In addition to the above, did you know that online activity can be monitored via your broadband provider to ensure that your child stays safe on the Internet? GoCompare, have also compiled a guide to broadband parental controls and Internet safety for children - check their guide out for further information at https://www.gocompare.com/broadband/parental-controls/
Vodaphone have also now added a parent 'help section' to their website which shares some of the best online learning apps and age specific online safety tips. Click on the link for more information: https://www.vodafone.co.uk/mobile/digital-parenting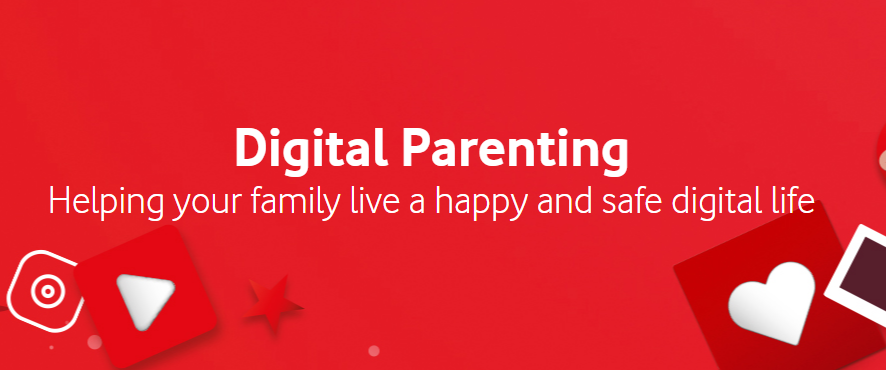 Please monitor their online activity and check that all options, on each accessible device within the home, are age appropriate. For example, Whatsapp is age 16+, Twitter, Instagram and many other social media apps are age 13+ . Gaming has a PEGI age rating system just like the DVD classification system and it is easy to find out what is and what is not appropriate by visiting https://pegi.info/page/pegi-age-ratings.
If you need further help locking a device down, do check out the following:
General advice: www.internetmatters.org
Apple: https://support.apple.com/en-gb/HT201304
PC: https://www.microsoft.com/en-gb/microsoft-365/family-safety
Android: https://families.google.com/familylink/?utm_source=google&utm_medium=cpc&utm_campaign=families_google&utm_term=android_parental_controls&&gclid=CjwKCAjwlbr8BRA0EiwAnt4MTsKFxUOt-WoZtMLWokCbM7TmaU2guPJPcdMivdH5u5n4zhHw10asmRoCgegQAvD_BwE
Android app: https://play.google.com/store/apps/details?id=com.zerodesktop.appdetox.dinnertimeplus