Tudor Primary now uses Arbor to manage all our children's information, message parents and take payments.
The Arbor Parent Portal App (or website version for laptops/desktops) lets parents pay for their child for a club or trip, receive messages from the school and pay for school meals (where applicable) all from their phone or computer. Parents can also check in on their child's attendance.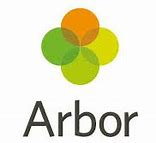 Our Tudor Office Team will also use Arbor regularly for messaging - if we can send a message via the Arbor app, it costs the school absolutely nothing, which represents a great saving on sending SMS text messages. We would greatly appreciate ALL parents downloading the app on their phones to facilitate this.
So what do you need to do?
To take advantage of this facility you need to activate your Arbor account. It is easy and quick to do. You will need your email address. (This must be the email address that the school has on record for you.)
You then need to download the Arbor Parent Portal (android/iphone) or visit the website at www.login.arbor.sc click on "Forgotten Password" and follow the instructions on the screen. For further information you can watch a useful video here: https://youtu.be/kFCuC1NyH5U
IF YOU ARE HAVING TROUBLE LOGGING ON, THIS IS LIKELY TO BE BECAUSE WE DO NOT HAVE YOUR CURRENT EMAIL AND/OR MOBILE NUMBER ON RECORD. Please contact the school, and we will update your details on our system.
And that's it!
The office team at Tudor really hope you find this service useful and it helps you save time and energy with school payments and communications.