PSHE at Tudor
PSHE is an important and necessary part of all children's education. At Tudor we use SCARF from Coram Life Education, which is the leading provider of relationships, health, well-being and drugs education. We use a whole-school approach from nursery to year 6, so that children can build on key skills year to year. Our PSHE lessons help children to develop their knowledge, skills and attributes they need to thrive as individuals, family members and members of society. The children's well-being is also at the heart of the lessons and we incorporate the 'Five Ways to Wellbeing' (Connect, Be active, Take Notice, Keep Learning, Give) into every lesson as their well-being is fundamental to their health and overall happiness.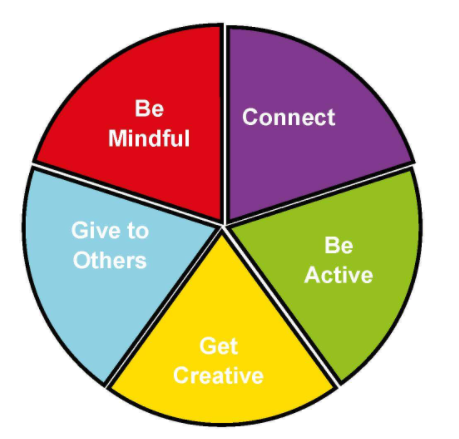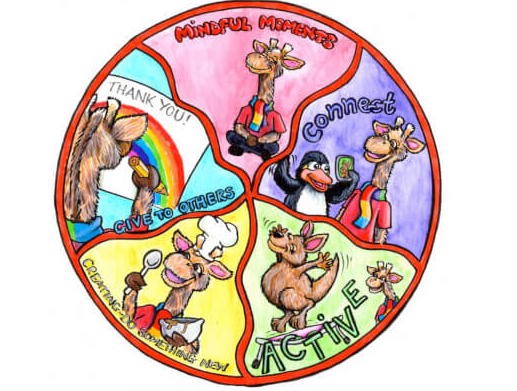 SCARF 5 ways to well-being resources
The Summer term topics are:
Being My Best
Growing and Changing
The learning for these topics include:
- the importance of privacy
- how to have a healthy mind and healthy body
- understanding what positive relationships are and who is there to support them
- exploring as we grow up, what our future careers may be
- growing up and how we change
RSE at Tudor
From September 2020, the Department for Education has made Relationships and Health Education compulsory for all primary aged children. Relationships, Health and Sex Education is about the emotional, social and cultural development of pupils, and involves learning about relationships, staying safe, respect, healthy lifestyles, diversity and personal identity. At Tudor our RSE teaching is incorporated into our PSHE lessons.
Whilst encouraging feedback and input from the parent community, we wrote the first draft of Tudor School's 'Relationship and Sex Education' policy in 2020 and it has also been further updated. This policy includes the outcomes for the 'Relationships Education' curriculum for all children in Reception Class to Year 6. It was important that this policy was written in consultation with parents and carers of pupils' at Tudor School as well as alongside advisory input from Herts county. The policy can be found below
If you have any comments or questions about policy and/or curriculum content please contact Mrs Wood or Mr Weightman via email at: bail@tudor.herts.sch.uk or admin@tudor.herts.sch.uk.
Mrs Wood - PSHE Lead