Welcome to Year 1
Welcome to our Year 1 page. Here you can find all the information you need about our Year 1 teachers, when we have our PE days, how you can find the children's homework and what we will be learning about each term.
Our Classes are:
1O – Taught by Miss Houston, and supported by Mrs North
1P – Taught by Miss Manzie and supported by Mrs Knight
Every week, both classes are taught by Mrs Knight for an afternoon to learn RE and PSHE.
Our class PE sessions are as follows:
Monday – Taught by Mr Higgins and Mr Poole
Tuesday – Taught by class teachers
Homework:
Year 1 get two pieces of homework to complete every week as well as completing daily reading to be recorded in your Reading Journals.
Homework is given out on Friday and is returned by Wednesday. Please check your children's book bags for their homework each week.
Spring Term – Field to Fork
Our topic this Spring Term is "Field to Fork". This means that throughout the term all our learning will be linked to farming and where our food comes from.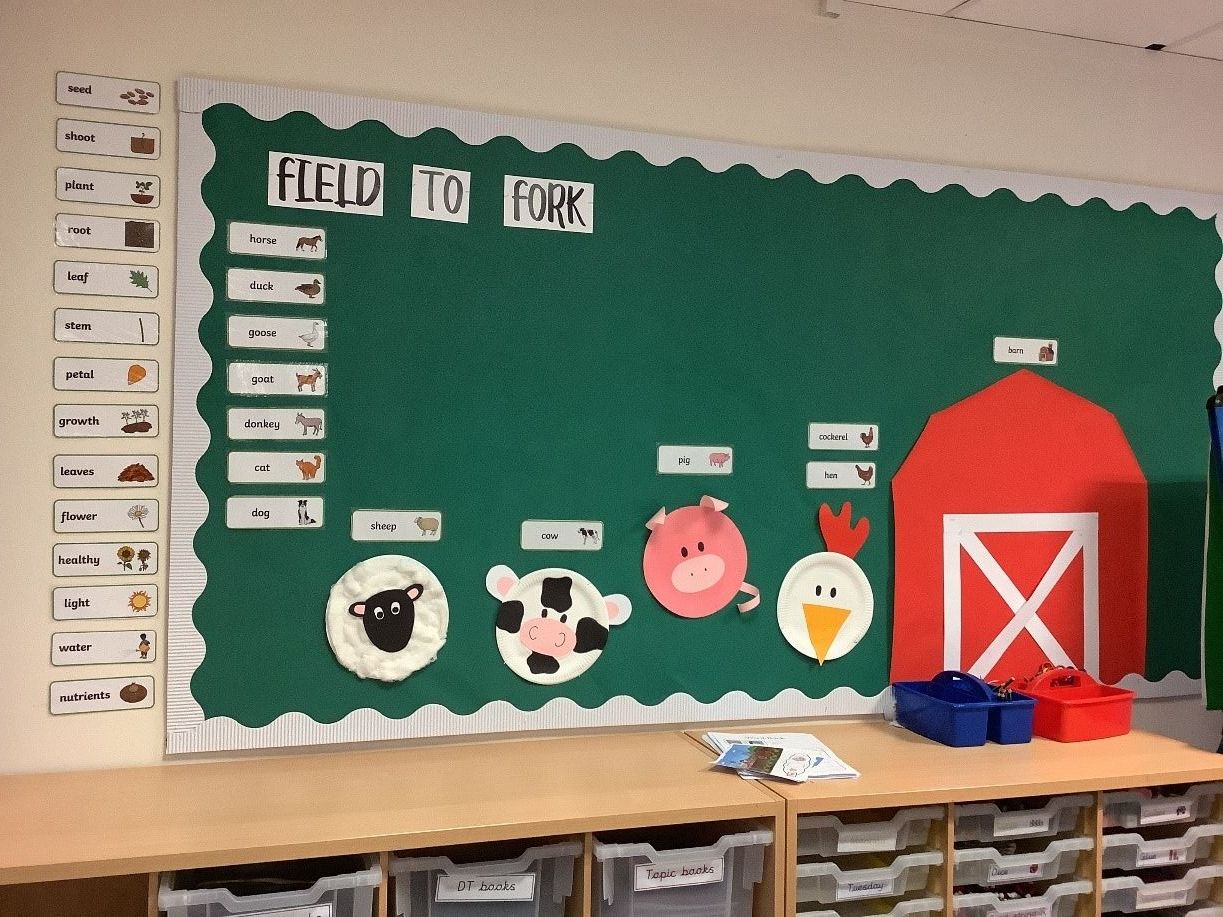 In English this term we are going to be looking at a range of fictional stories such as Home on the Range, Oliver's Fruit Salad, Handa's surprise and many more. We will use these books to help us write our own story, instructions and even fact files and Top Trump cards! We will also be writing our own poems using rhyming words after Half Term.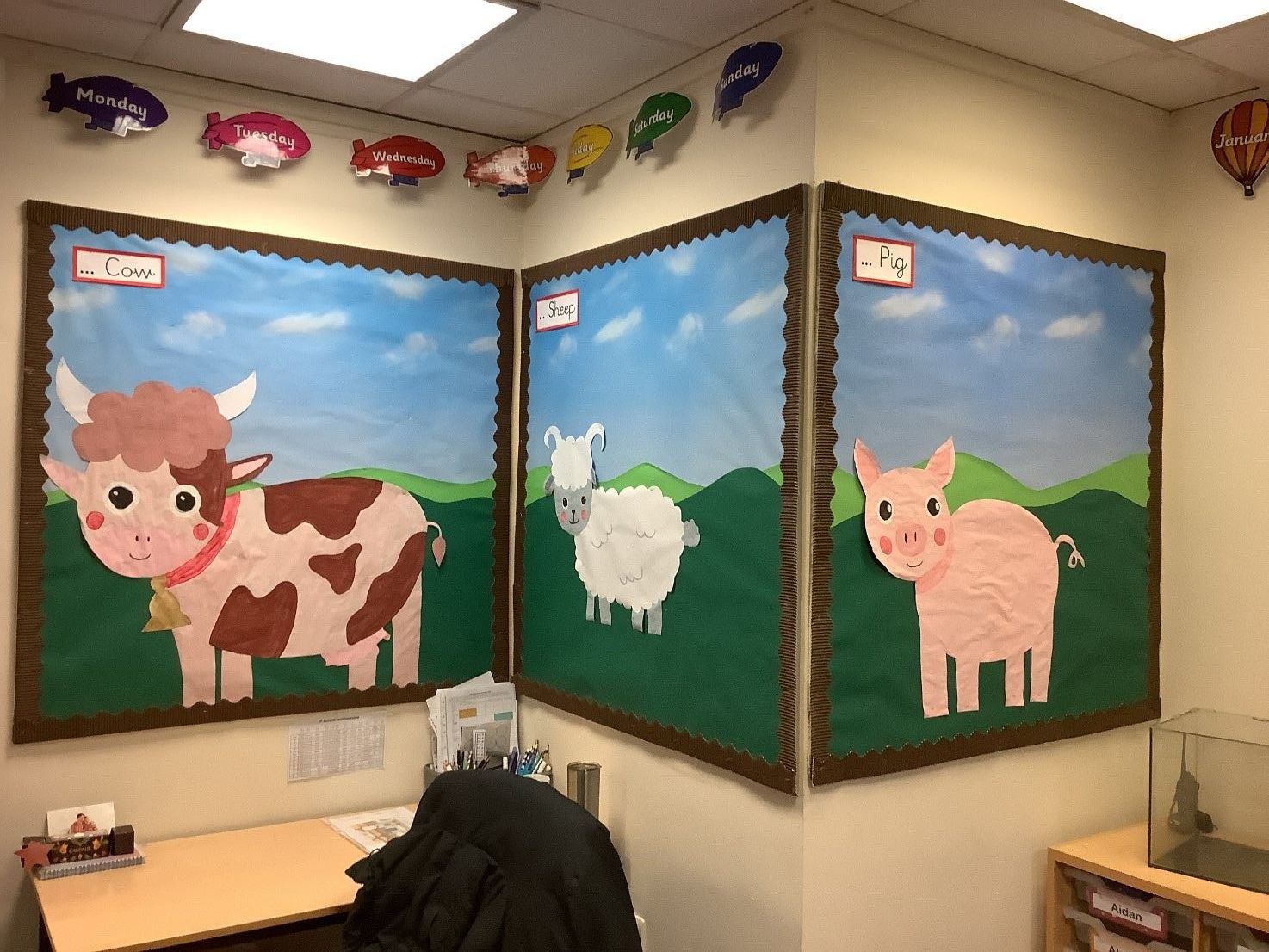 In maths this term we are going to be focusing on numbers to 20. We will look at adding and subtracting. We will also apply the 'think 10' rule to help us work out the answers quickly. We are also going to be looking at counting money and different measurements such as length and mass.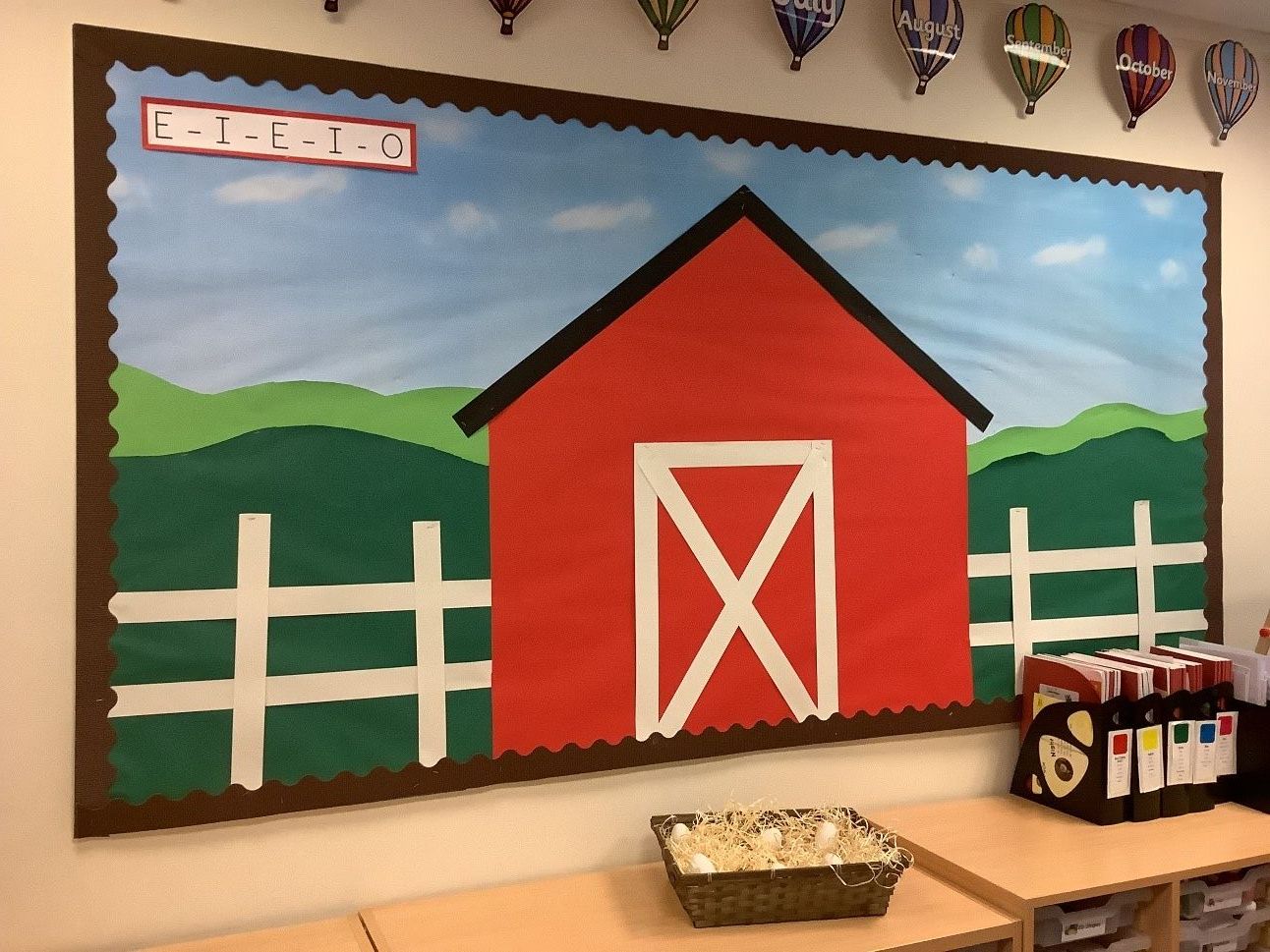 In Topic for the first half term we are looking at geography. We will look at maps of farms and even have a go at creating our own maps. In the second half term our focus will be history. We will be sorting farming artefacts into new and old. We will also be looking at how people farmed a long time ago.
In science this term our topic is plants. We will be looking at the different types of trees and plants we can find in England, and the different parts they are made up of. We are going to go on a hunt around the school to see which plants we can find, and then collect leaves and bark rubbings to show our findings. We will also have a chance to grow and care for our very own plants in class!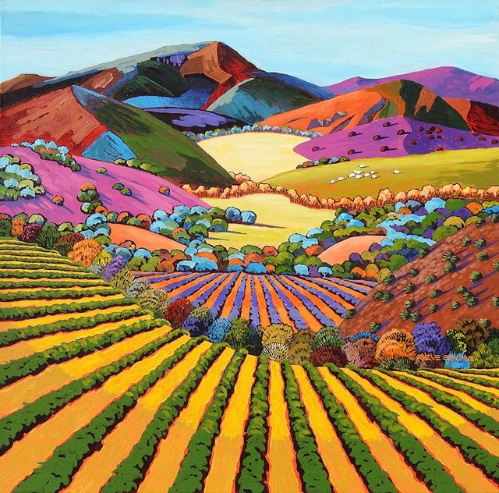 In art this term our artist focus will be Gene Brown. An artist who painted beautiful landscapes in colourful unusual colours. We will think about shape and line to create our own landscapes in the style. We will also look at primary and secondary colours to help create the striking and beautiful colours.
In music we will be continuing to listen to a variety of songs and learning the words. We will also start looking at the different words we can use to describe music, such as "loud and quiet" or "high and low".
Our two computing days this term are to make an illustrated eBook on Seesaw, and we are going to record ourselves making a fruit salad as TV chefs.