About us ...
About us ...
We have two Year 3 classes at Tudor School. 3T's class teacher is Miss Sentance and she is assisted by Mr Wendleken. 3S's class teacher is Miss Gamble and she is assisted by Mrs Hall. Ms Smith is our phase leader.
Both classes enjoy a weekly sports session with Mr Higgins on Wednesday afternoons and a session with their class teacher on Thursday afternoon. In the first half term, children we be learning how to strike for accuracy and distance. The second half term will include dribbling games and bowling/fielding. Please ensure pupils have the correct kit in school for these sessions.
Have a look at our current topic overview to give you further detail on the areas of study. Please bear in mind that this is a working document and the plans will be adjusted to suit the children in the class and their interests as well as adapting and incorporating interesting activities and events as they come up.
Summer Term - 'Tomb Raiders'
This term our topic is 'Tomb Raiders'. This means we are looking closely at the Ancient Egyptians.
In English, we will be using a range of books related to our curriculum to explore the Ancient Egyptians. We are going to begin by being authors and writing our own adventure stories about a tomb raider inspired by Joe Todd-Stanton's amazing book 'Marcy and the Riddle of the Sphinx'. We will then move onto writing riddles based around the riddle of the Sphinx. We then will be writing a biography about the famous Howard Carter who discovered Tutankhamun's tomb. In the second half term, we will be writing travel guide brochures for the Egyptian tourist board.
In Maths, we are beginning the term by focussing on introducing long division. The children will also be learning about time and solving problems involving time. Into the second half term, we will be looking at measurements as well as problem solving involving all 4 operations and introducing decimals.
In Science this term, our two topics are Animals, including humans and Plants. The children will be developing their working scientifically skills and also using a range of enquiry including having the opportunity to ask a real Doctor and Surgeon their own research questions.
This term, we will be focusing on both History and Geography. We will be exploring Egypt and looking at its agriculture, towns and key features. We will also be looking at the Ancient Egyptian way of life, the pyramids and mummification.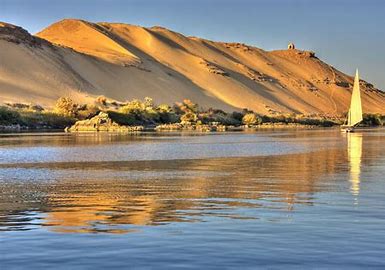 In the first half term, the children will be exploring Food in their D&T topic. They will be developing their skills in cutting, grating and peeling as well as taste testing a range of vegetables and other foods. The outcome will be to prepare a range of Egyptian dips and cut and prepare the vegetables to be dipped in this.
In Computing, we will continue to follow the Rising Stars curriculum as closely as possible.
See the summary below for more details and check our blog regularly to find out about our latest learning adventures!