About us ...
We have two year 4 classes at Tudor School. 4U's class teachers are Miss Foy and Miss Hunt who are assisted by Mrs Barry, Mr Wendleken, Miss Grant and Mrs Claridge . 4V's class teacher is Miss Grundy who is assisted by Mrs Benjamin, Mrs English and Mr Poole.
B​​oth classes also enjoy a weekly sports session with Mr Higgins (our sports coach) and swimming at Sports Space leisure centre. Please do ensure pupils have the correct kit in school for these sessions.
Ms Smith is our phase leader for Lower Key Stage 2.
Our thematic learning - Spring term 2023
Our theme this term is 'Up Pompeii'. During this topic we will be learning about Ancient Rome and the events and happenings within.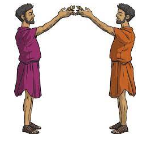 In English, we will be looking at writing a range of text types, starting with myths and focusing on the Romulus and Remus myth. Furthermore, we are going to learning how to write historically and how to structure instructions, Newspaper reports and explanation texts. English lessons will also link closely to their guided reading texts to further their understanding.
Through Science this term, we will explore States of Matter and learn about the 2 different states and their properties. We will also look into objects and experiment whether or not they are reversible or irreversible.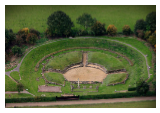 In History and Geography, we will find out more about Ancient Rome. We will understand who the Romans were, where they invaded and look into famous events that happened. We will also focus on our local history and geography by learning about how important St Albans was during the Ancient Rome time.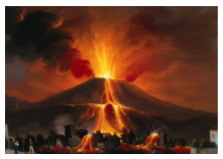 Art this term will focus on a variety of artists, who have created volcano paintings, linking in with Mount Vesuvius, as our skill we will be learning is a range painting techniques and our D&T focus is electronics.
See the summary below for more details and check our blog regularly to check out what we have been learning about during our 'Up Pompeii' topic.