About us ...
We have two year 4 classes at Tudor School. 4U's class teacher is Miss Hunt who is assisted by Mrs Stokes. 4V's class teacher is Miss Grundy who is assisted by Mrs Benjamin.
B​​oth classes also enjoy a weekly sports session with Mr Higgins (our sports coach) and swimming at Sports Space leisure centre. Please do ensure pupils have the correct kit in school for these sessions.
Ms Smith is our phase leader for Lower Key Stage 2.
Our thematic learning - Summer term 2022
Our topic this term is 'What a wonderful World'. During this topic, we will be exploring different aspects of the world, mostly focusing on Rainforests.
In English, we will begin by writing an adventure story relating to the topic. We will also cover several non-fiction text types, including a balanced argument about the human impact on the rainforest and a piece from the perspective of Sir David Attenborough.
In Maths, we are learning a range of concepts starting with time and recapping how to tell the time, moving onto working out time durations. They will also develop of their multiplication and fraction understanding towards the end of the term.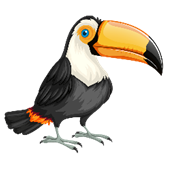 Our Science focus this term will be looking into living things and their habitats with a cross reference of Amazon Rainforest animals. For the second half term, we will be learning about the different states of matters, which will involve many mini investigations and experiments.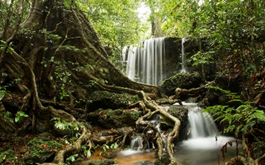 In Geography our focus will be on locating, understanding and describing the rainforests of the world. We will also compare rainforests to the type of environment we live in. Later in the term, we will look at how the world has changed due to human impact.

In Art, we will be creating collages using various different materials, inspired by Vincent Van Gogh's colourful work.
For the second half term, in D&T our focus will be on textiles, where we will aim to come up with a solution for an explorer sleeping in the rainforest.
In Computing, we will continue to follow the Rising Stars curriculum, which are 'we are authors' creating a holiday brochure and 'we are meteorologists' where we will find out about different weather conditions around the world and present our findings.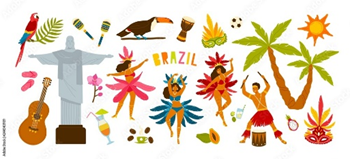 During our Music sessions we will be listening to Brazilian Samba music, and we will learn about the origin of the music, improvising composition and also having a go at creating our own piece of Brazilian Samba music and performing this.
In languages, we will continue to learn French and will learn how to say certain words and phrases about where we live followed by how to say different modes of transport and to be able to give directions in French.