We have two Year 5 classes at Tudor School.
5W's Class Teacher is Mrs McKenzie and she is assisted by Mrs Higgins.
5X's Class teacher is Mr Crowder and he is assisted by Mrs Knight.
5W and 5X are also taught by Mr Higgins and Mrs Smith respectively.
Both classes enjoy a weekly PE taught by Mr Higgins (Wednesday for 5W, Friday for 5X).
If you want to know what Year 5 learn about through in class through their topic work, then this is the part of the website that will inform you!
Spring Term
Our topic this term is 'Spaceship Earth'. During this topic, we will be exploring the history of space travel, the planets, and how theories about space have changed over time.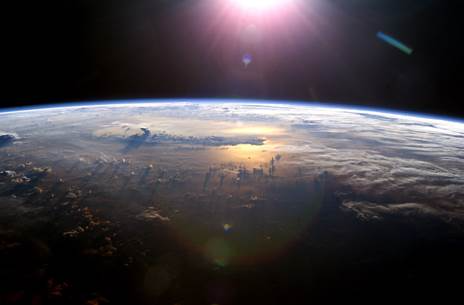 In English, we will be using a range of text types linked to our topic including both fiction and non-fiction. We will be creating and performing transmissions home from space as part of a read, write, perform project.
In Maths, we will be developing our bar modelling skills when solving word problems, exploring area and perimeter, and using our fractions, decimals and percentages knowledge to tackle different problems.
Our Science focus this term will be the planets, the movement of the Earth and moon, and demonstrating why we have day and night.
In History, we will be looking at the space race and how theories about space have developed over time. Whilst in Geography, Year 5 will look at the significance of the equator, longitude and latitude, and how humans seek to sustain their environment.
In Art we will be focussing on digital art, and in D&T we are looking at mechanisms that use pulleys, gears and levers.
In Computing we will become web developers and bloggers, whilst learning how to keep safe online.
Have a look at our current topic web to give you further detail on the areas of study. Please bear in mind that this is a working document and the plans will be adjusted to suit the children in the class and their interests as well as adapting and incorporating interesting activities and events as they come up, if they are useful for our learning.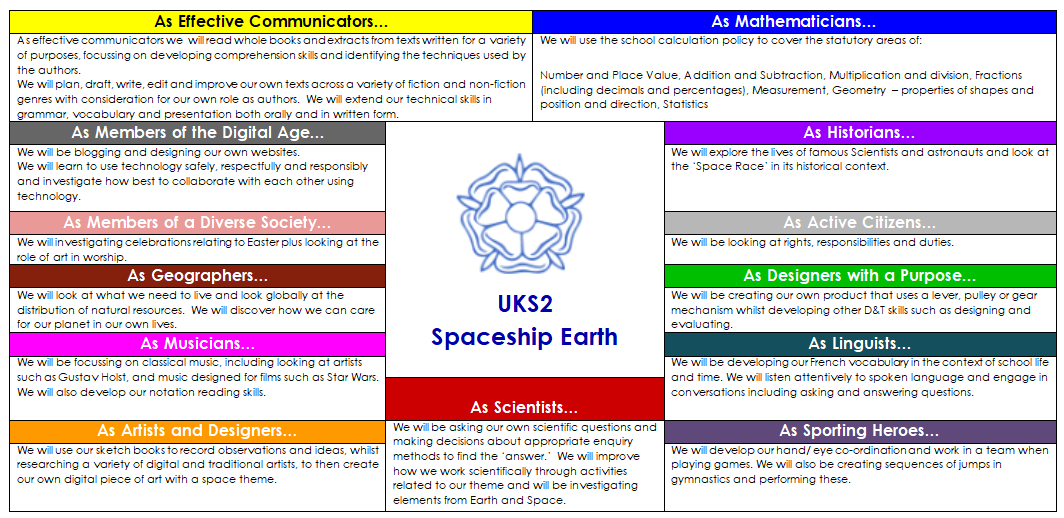 More importantly check out our blog for all our learning adventures!