We have two year 5 classes at Tudor School.
5W's Class Teacher is Miss McKenzie and she is assisted by Mrs Wash.
5X's class teacher is Mr Crowder and he is assisted by Mrs Durham.
Both classes are also taught by Mrs Smith.
Both classes enjoy a weekly sports session with Mr Higgins (normally on a Friday), as well as a class teacher led session every Tuesday.
If you want to know what Year 5 learn about through in class through their topic work, then this is the part of the website that will inform you!
Year 5 thematic learning - Summer term 2021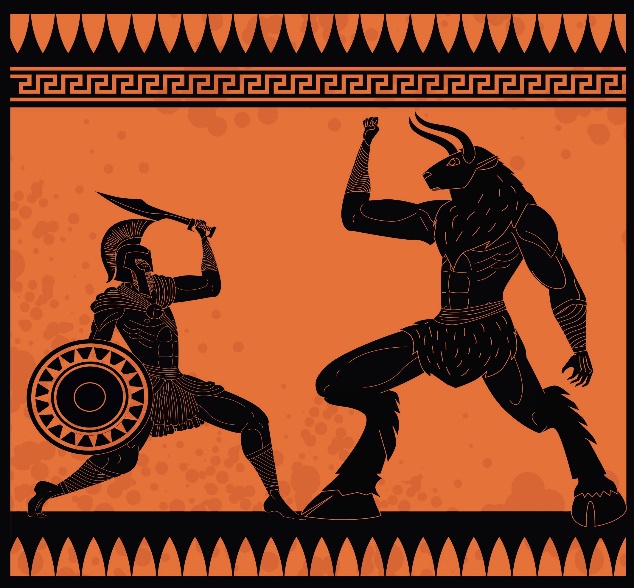 Our topic this term is 'It's All Greek to Me'. During this topic, we will be exploring the Ancient Greek civilisation.
In English, we will be using a range of Greek Myths and stories to inspire our writing. These will include Theseus and the Minotaur, the battle of Troy and the Percy Jackson books. In addition, we will write non-chronological reports about mythical creatures as well as explanation texts about the Trojan Horse. In guiding reading, we will be delving deep into Ancient Greek Society, including their fascinating political and military differences.
In Maths, we are focusing on solving problems involving scaling, fractions, the four operations and a selection of statistical representations. We will use the skills practised here in a variety of Greek-themed contexts, including drawing the Parthenon to scale!
In Science this term, our two topics are Forces and Light. We will be looking at the different forces that act upon objects in different scenarios as well as how we can utilise different mechanisms to manipulate these forces. While exploring light, we will investigate how it travels in a straight line, reflecting off different surfaces, casting shadows and applying this knowledge to the function of the eye.
This term we will focus on both History and Geography. We will begin by learning about the location and climate of Greece compared to the UK, including its physical features. As historians we will learn about the different battles throughout the period (including the Trojan War and Battle of Marathon) reflecting on what different sources tell us about them and disputing how valid these sources are. There will be a focus on the differences between the two most prominent city states: Athens and Sparta.
In Art, this term we are going to be looking at different drawing techniques to create detailed, realistic images of the Trojan Horse. We will use collage techniques to create final pieces that encompass the ideas, imagery and brilliance of ancient Greece.
As designers, we will great our own labyrinths inspired by the tale of Thesues…Minotaurs not included!
In Computing, we will develop our computer-based art skills, using tessellation techniques to create impressive repeated images. We will also use our coding skills to create a game set in the Minotaur's maze.
See the summary below for more details and check our blog regularly to find out about our latest learning adventures!