Our Year 5 team
We have two year 5 classes at Tudor School.
5W's Class Teacher is Miss McKenzie. She is assisted by Mrs Wash and Mr Wendleken.
5X's class teacher is Mr Crowder. He is assisted by Mrs Durham and Mr Winfield.
5W and 5X are also taught by Mrs R Smith and by Mr Higgins respectively.
Year 5 enjoys 2 PE sessions a week. Both classes have a lesson with their class teacher on Mondays. 5W then have a PE lesson with Mrs R Smith on Wednesdays, while 5X have a PE lesson with Mr Higgins on Thursdays.
If you want to know what Year 5 learn about in class through their topic work, then this is the part of the website that will inform you!
Year 5 thematic learning - Summer term 2022
Our topic this term is 'Step Back In Time'. During this topic, we will be exploring how our country has changed since the end of the Second World War, focusing particularly on the development of Hemel Hempstead over the years.
In English, we will take inspiration from such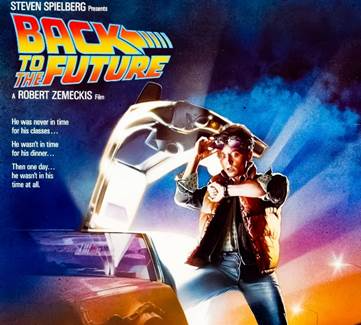 topics as: New Town brochures; complaining about broken toys from the past; creating raps based on the Fresh Prince; reporting on the Buncefield explosion; retelling the story of Back to the Future and arguing whether new estates should be built or not. In guided reading, we will be losing ourselves in classic stories from the past as well as learning all we can from non-fiction books about post-war Britain.
In Maths, we will be looking at problem-solving involving a variety of operations and contexts, developing the skills we have acquired so far this year. We will explore different statistical representations, solving time-based problems and looking at how we can differentiate between shapes.
In Science this term, we will be learning about the different forces and how they impact the world around us. We will use scientific enquiry to observe how different forces work against each other, using our findings to make further predictions. Our knowledge on forces will then inform our work on using mechanisms to move objects more easily. Later in the term, we will learn about the changes in humans as we age.


This term we will focus on both History and Geography. In History we will learn about changes that have occurred since WW2, comparing the past to present day. As Geographers, we will look at land use in Hemel Hempstead compared to other locations around the world, as well as potential future changes to our town. In addition, we will map out local rivers and surrounding areas.
In Art this term, we will use the Bayeux Tapestry as inspiration for creating our own tapestry, telling our story through the decades since WW2. As designers, we will be creating mechanical toys inspired by favourites from the past!
In Computing, we will use online software to produce digital art.
See the summary below for more details and check our blog regularly to find out about our latest learning adventures!