17.09.2018
This week we have been learning all about how to keep safe. We began our week by reflecting on all the previous knowledge we had about safety and ways in which to keep safe. We all discussed that in an emergency we should tell an adult and call 999.
We took turns to go in small groups on a safety walk around the school. We looked out for fire exit signs, fire extinguishers and talked about how to recognise safe adults around the school. We also practiced in groups how to cross the road. We know we should always, STOP, LOOK, LISTEN, WAIT, LOOK AGAIN AND CROSS if clear.
We practiced a range of fine motor skills this week, holding a pencil to colour and using scissors safely to cut around shapes.
We began our first week of phonics and have learnt the sounds s,a,t,p. We practiced recognising these sounds around our environment, in our names, writing them in the air, on our friend's backs and on whiteboards. Some of us even managed to write some simple CVC words!
07.09.2018
Our first week in Reception and what a great start we have had. We have been so lucky to enjoy our new classroom space, finding out and exploring all the new places to play and resources to use. The children all looked so smart in their uniform on Tuesday and so far have all managed to come back with their own jumpers, so that's a great start! All the children have settled in so well, meeting the teachers and beginning to understand the new routines of Reception at Tudor school.
We look forward to all that this year has yet to come, making new friends and learning new things.
18.4.2018
Welcome back after a lovely long Spring Break. We hope you have all had a great time!
Please find attached some information about our Nursery reading mornings.
18.4.2018
Dear Parents,
Every week, on a Thursday (beginning next week) we would like to invite you to stay for 15 minutes from 8.45am-9.00am to share a book with your child. This will be an opportunity for you to read to your child in their school setting in an effort to encourage the children to have a love of books and reading. You could bring books from home, read a book from the classroom or share the book in their book bag. We understand that you may not always be able to stay, so please be assured that in this event a member of staff will read with your child.
Many thanks for your continued support and we look forward to welcoming you next Thursday.
The Nursery Team.
6.10.2017
Next week Nursery would like to make telescopes. Please could we have any kitchen roll tubes that you have finished with? Many thanks.
News just in...
Dates for your diaries: Reception Christmas celebration will be on Wednesday 13th December at 2.15pm.
Nursery Christmas celebration will be on Thursday 14th December at 11.00am.
Details to follow.
Happy Weekend!
Foundation Stage Team.
3.10.2017.
Hi there,
We've had another busy week in the Foundation Stage. We've been learning about Space using a picture book called Beegu by Alexis Deacon. This topic will contiinue over then next 3 weeks until the end of the half term. If you have any small world Space toys that are surpless to requirement, we would love to make use of them here at Tudor.
Please remember to return your email address slips for the Tapestry Learning Journal access so that we can get it up and running as soon as possible. I'm sure you are going to love seeing everything the children have been doing.
Coming soon to the Nursery Class...
Nursery parents, please come along to these Bookstart sessions on 7th and 14th November.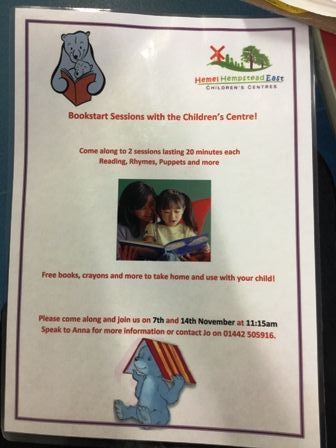 Our Nursery class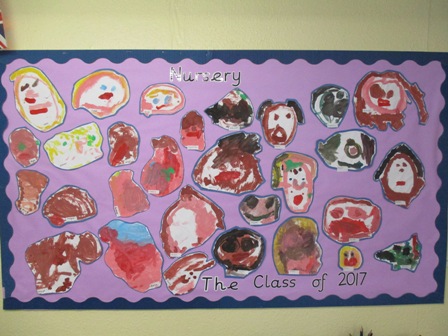 26.10.207
Welcome back to another school Year! We have been very busy getting to know each other and establishing rules and routines of the setting. We are amazed at how well the children have settled in.
We look to sharing lots of our learning with you here on the Blog and in the new Tapestry learning Journals. Look out for the letter in book bags this week!
Please ensure you have returned the photo permissions slip so that we can make the most of the Blog.
Many thanks.
Team Foundation Stage.
Next week
Books: The bad Tempered Lady Bird,Superworm.
Reception
Maths: Adding on a numberline
Literacy: Making a mini-beast information booklet
Topic: Making stone ladybirds
Nursery
Adult led activities: Making ladybird suncatchers
Mud kitchen fun!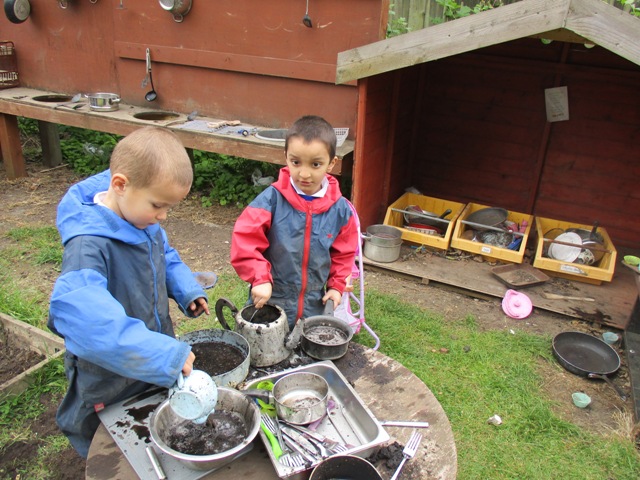 Making Rainbow Fish!
As part of our animals topic we have been studying the story 'Rainbow Fish'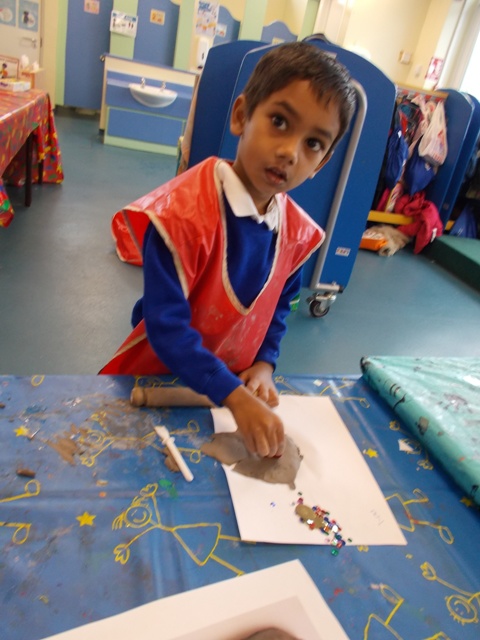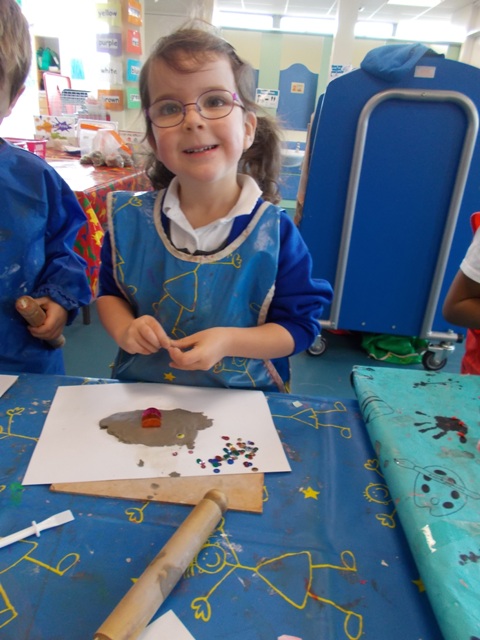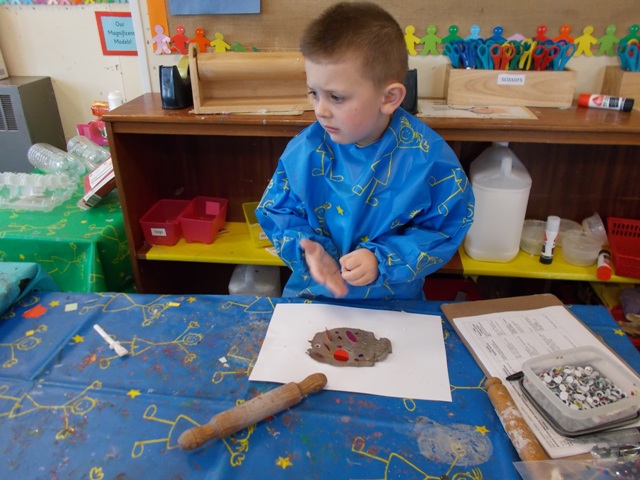 This half term, we have been learning all about animals in foundation stage!
We had a very special visitor come in and she introduced us to some of her friends. We learnt all about how to take care of them and talked about their textures and habitats.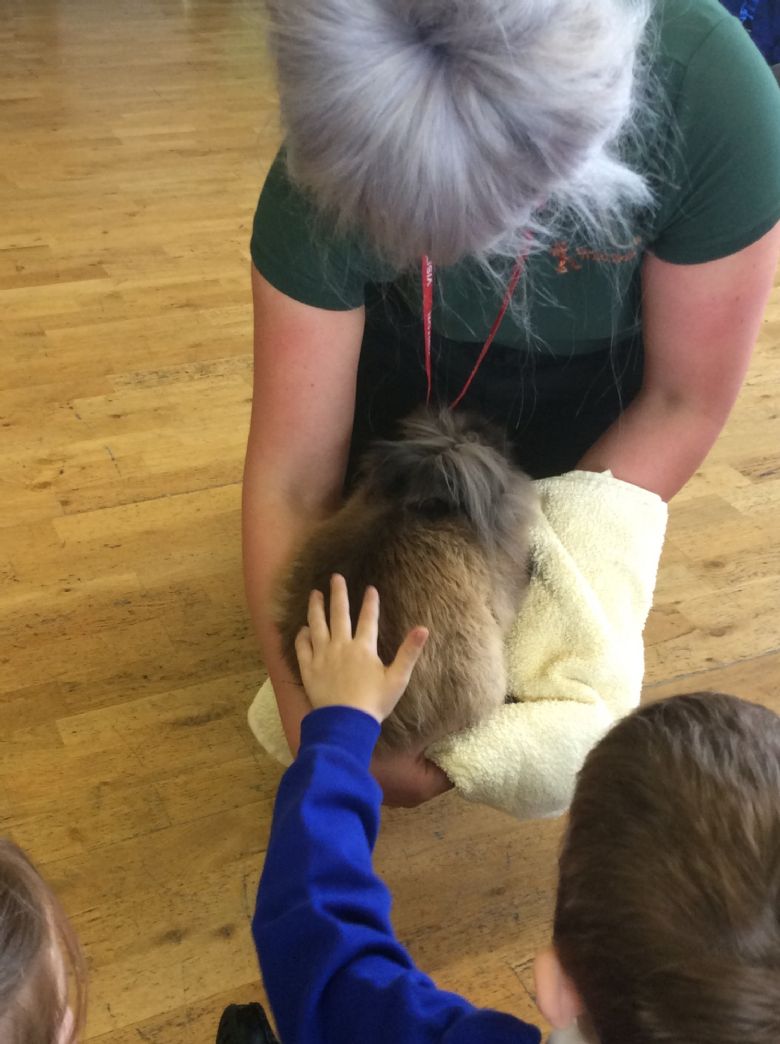 In reception, we have been thinking about the word habitat and what it means.
We learnt all about the different habitats dinosaurs liked to live in and even created our own!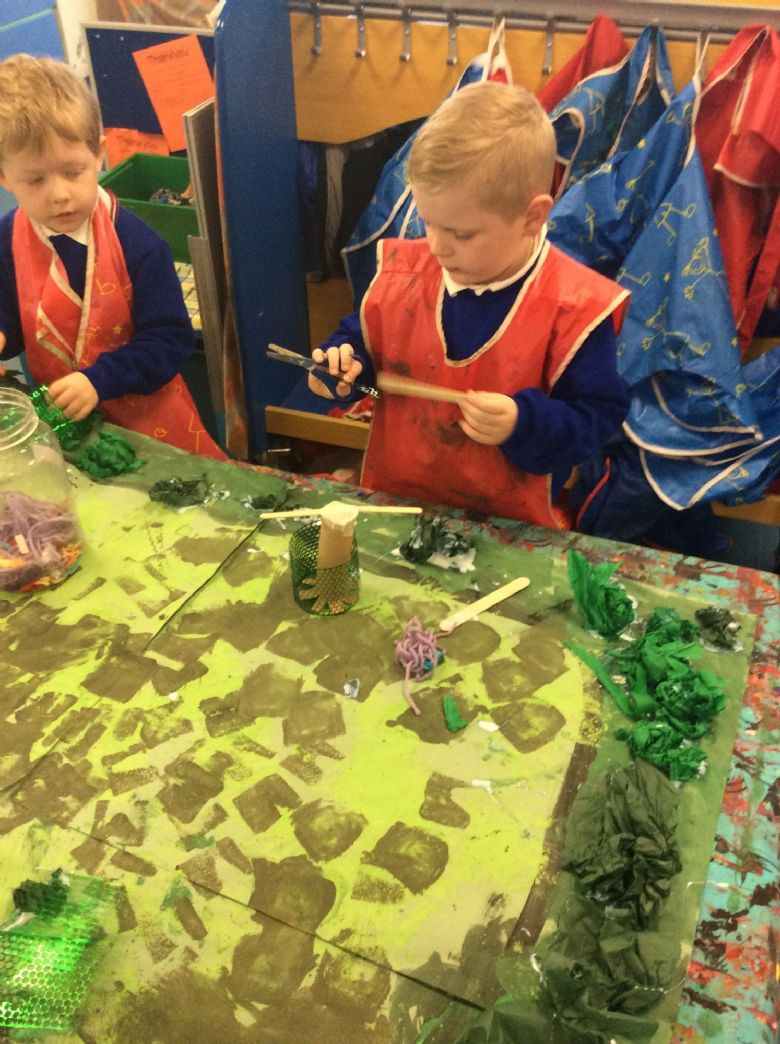 Then...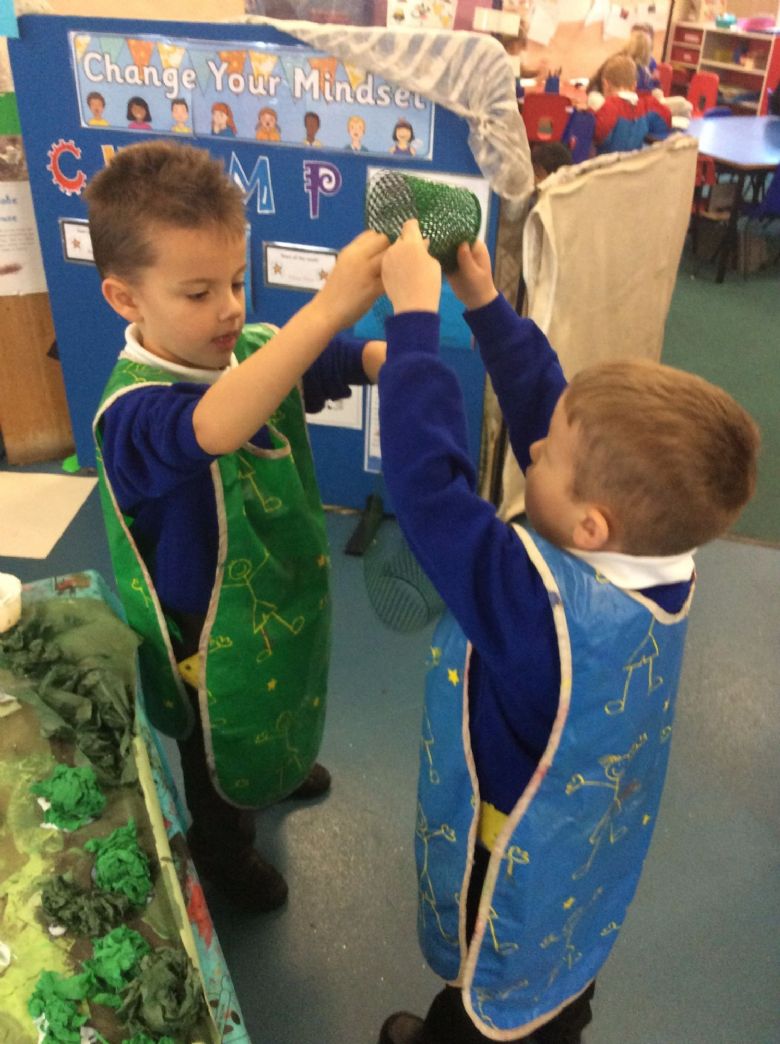 Once our habitat was completed, we got to play with it.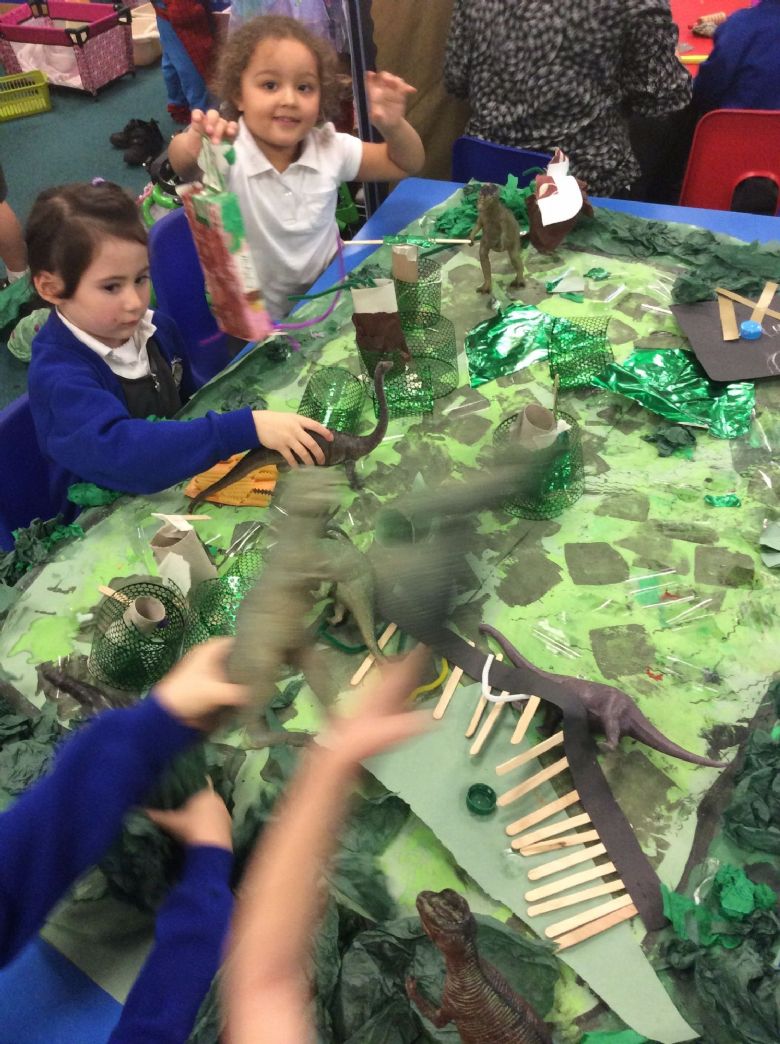 ____________________________________________________________________________
On Monday monday morning, Nursery and Reception came in to school and found an egg and two dinosaurs in our investigation area!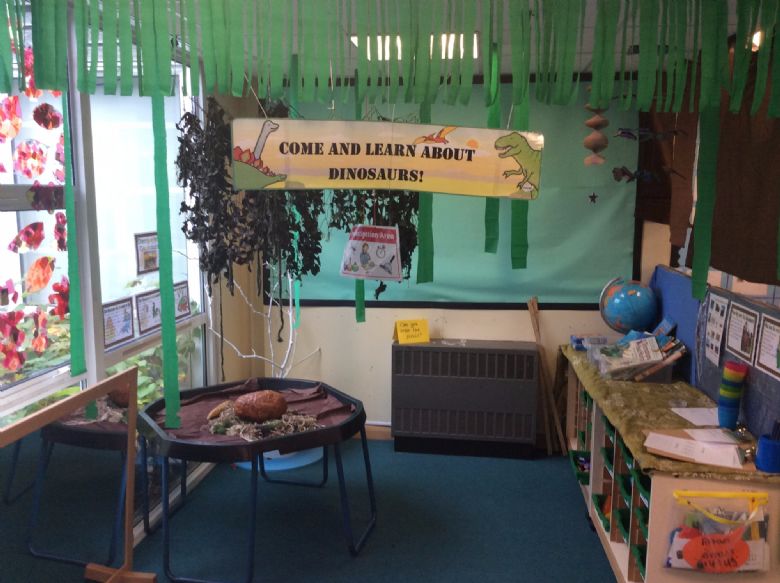 We used the books in the investigation area to find out more about our dinosaurs and where they could have come from.
We also thought of some describing words to tell people what our class dinoosaurs looked like, and some of us even wrote them down!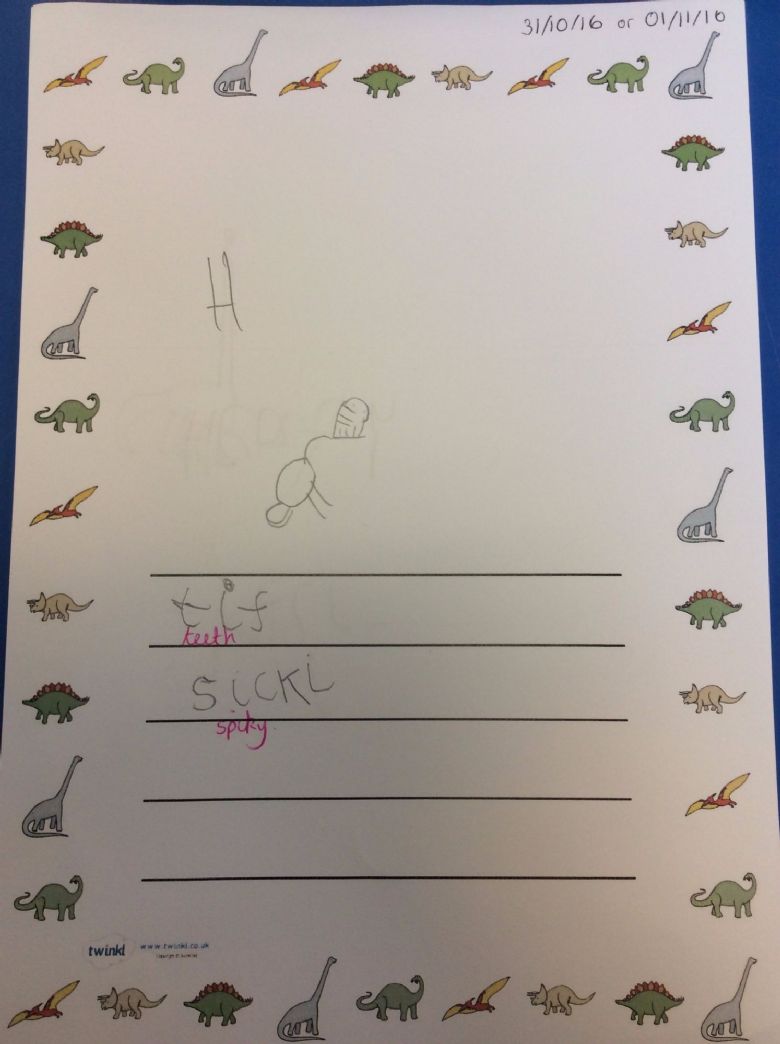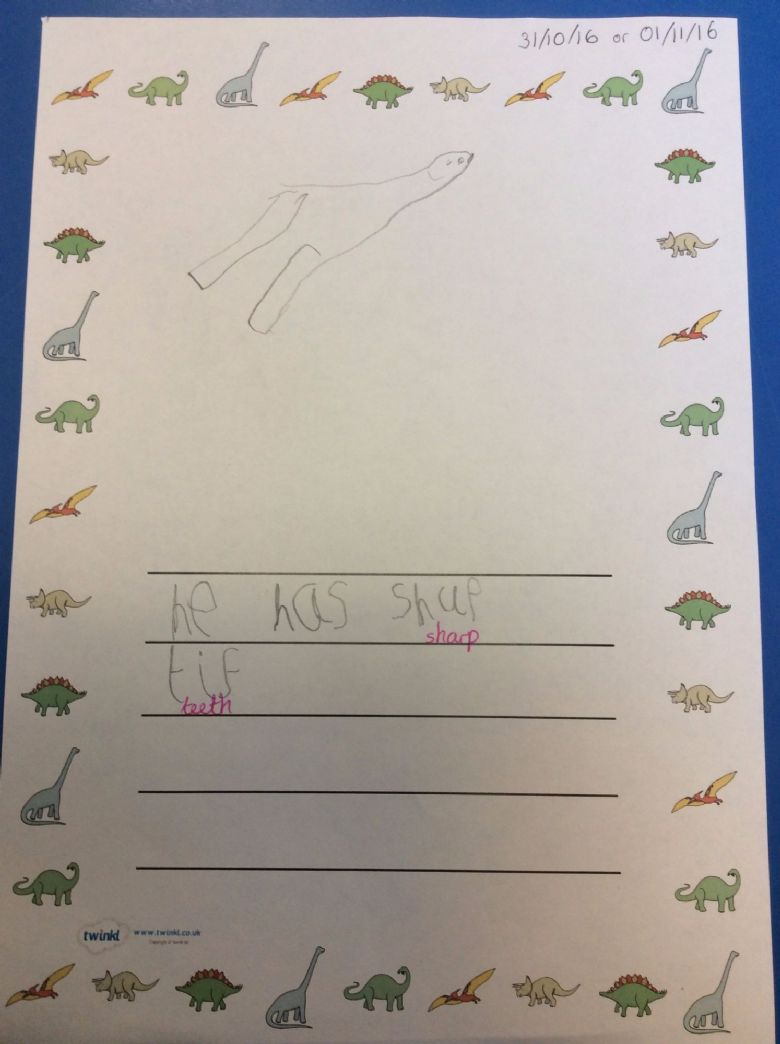 No blog posts have been added to this category yet.