Welcome to Tudor Foundation Stage!
About us ...
We have three classes in Tudor Early Years.
There is one morning nursery class taught by Mrs Buckley who is assisted by Mrs Ahsan, Miss Hunt and Miss Hughes.
The two reception classes are red and yellow class. Red class teacher is Miss Adams who is assisted by Miss North and Mrs Cleaver. Yellow class teacher is Miss Price who is assisted by Miss Umney and Mrs Grant. All three classes enjoy a weekly sports session with Mr Poole.
Miss Price is our phase leader for Foundation Stage
Summer Term
We have two exciting topics this Summer term in Foundation Stage:
Summer 1 - Magnificent Mini beasts!
Summer 2 – How's it growing?
Magnificent Mini beasts!
We take our learning outside and become mini beast detectives, investigating the different habitats and creatures outside. We begin our topic by creating a wonder wall of questions that we would like to learn about. We then use these questions to plan which mini beast we will learn about each week. We have been creating information books with lots of fun facts in, and have created some 3D mini beasts of our own!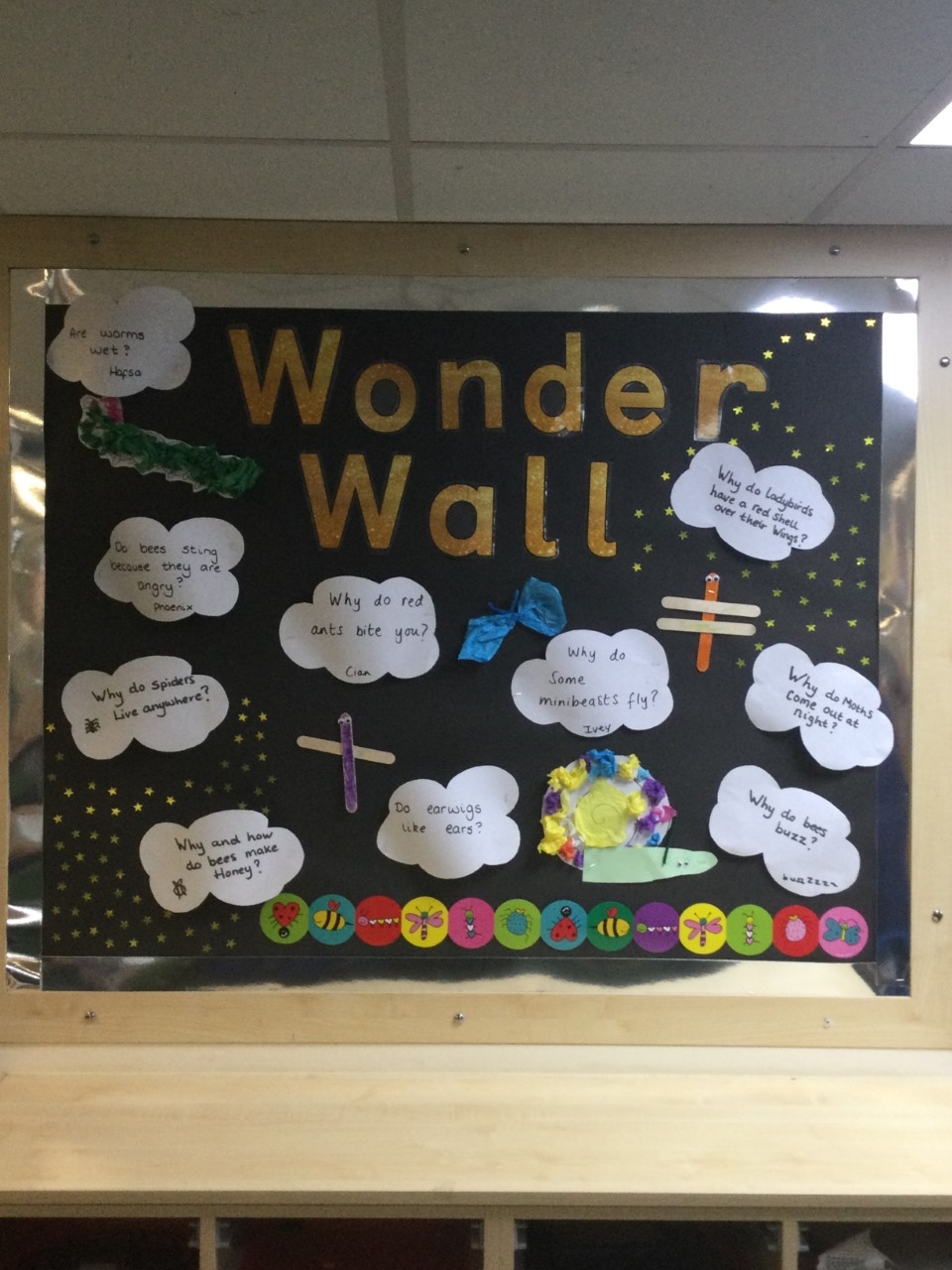 How's it growing?
For the second part of the summer term we begin by exploring plants and what they need to grow. We use different texts such as Jasper's Beanstalk and The Tiny Seed to plan what we need to grow our own baby seeds into adult plants. We then move onto how people grow and change. We will be discussing how we have changed and what we have learnt throughout our year at school. To finish the year, we think about what we would like to learn next as we move into the next year group.