An important part of life...
This part of our website will share how sport is playing an increasingly large part in the children's lives at Tudor.
The Autumn term in 2017 was a big step forward in ensuring all children benefit from high quality PE and sport. The school now has two full time staff who provide high quality sporting experiences to the children of Tudor Primary.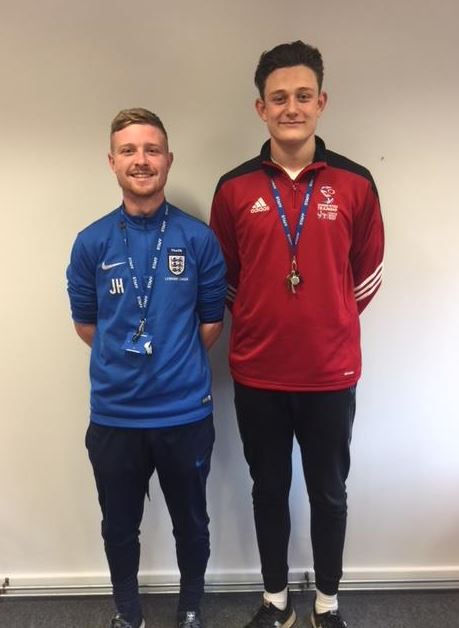 Mr Higgins is our sports coach. An ex- Tudor pupil himself, Mr Higgins is passionate about PE and he is keen to help drive up our standards in this vital aspect of children's development.
Mr Miller is our school apprentice for PE and sport.
The impact of these two new members of staff has already been seen on the sports field: have a look at the match report below...