Raising the profile of VALUES at Tudor...
Values based Education (VbE)
At Tudor Primary School it is our aim to raise standards by promoting a school ethos that is underpinned by core values. These values support the development of the whole child as a reflective learner within a calm, caring, happy and purposeful atmosphere.
At Tudor, we give regular thought to how values can be used to support the child as a reflective learner and promote quality teaching and learning.
Children who showed self belief during the month of October, and were nominated by their families, class teacher or peers were:
Ben, Aaron, Liam, Ruby, Alfie, William (Year 6); Marcel, Raquelle, Chloe (Year 5); Alexis, Kacey(Year 4); Theo, Abby M, Max (Year 3); Kezia (Year 2); Sienna(Year1)
Congratuations to those children on their personal achievements.
The value for the month of November is 'Peace'.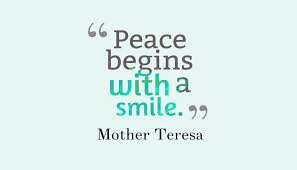 Since starting our values based curriculum this September, we have looked at the values of Courage and Self-belief in depth. This month, the value of PEACE connects and incorporates both of these values . We will be encouraging the children to think about PEACE, starting with peace in their own lives, with their families, their friends and others around them. When peace begins at home and in the local community, it has a chance of spreading through wider communities in the world. As adults we know and understand how poignant this is with violence and war in certain parts of the world. Our work in PEACE may help our children to see how positive, values based actions can work towards making the world a better place in which we can all live.
Also, read our values newsletter for more ideas (see below).
We will be working hard to demonstrate and celebrate this value through all we do this month.