INFORMATION FOR PARENTS:
It was really disappointing to be informed that the Year 6 trip to Condover Hall could not go ahead; however, we have been determined to offer something that will be just as memorable!
We will be offering the Year 6 children a residential trip to PGL Marchants Hill for 2 nights, leaving on Friday 25th June and returning on Sunday 27th June.
Friday 25th June – Children will arrive at school as normal for a 8.45am start to the day. They will need to arrive in school with their suitcase and any medication that they will need. More information will follow in regard to organisation of departure.
The children will then be able to enjoy our Tudor (Summer) Christmas Show, before leaving school at approx. 10.45am. We hope to arrive at PGL at around 12.30pm where the children will be provided with lunch and will then take part in activities during the afternoon. There will be evening entertainment for the children too.
Saturday 26th June – The children will continue their adventure with a wide selection of outdoor activities to take part in before another evening of entertainment.
Sunday 27th June – We will spend the majority of the day at PGL where the children will take part in further activities before we return home in the afternoon. We aim to return at 6pm.
Please use the link below to find out more about the awesome venue that we will be visiting.
https://www.pgl.co.uk/en-gb/adventure-holidays/centres/marchants-hill

However, the fun does not stop here! On Monday 28th June, Year 6 will be enjoying more in school fun experiences. Attendance is fully expected on Monday 28th June- anyway, it is not something that they will want to miss!
Y6 Curriculum
The two Year 6 classes are currently taught by Mr Munro and Miss Cohen and they are supported by Mrs Butler, Mrs Edwards and Miss Tramontana. Additionally, Mrs Smith work in both classes each week.
This section of the website will provide you with information about what is happening in Year Six. From time to time, we will add relevant photos, updated curriculum information and news. Most of this will be added to our blog so keep an eye out for these!
Year 6 is a year filled with many excellent opportunities and experiences for the children, however it does come with some extra responsibilities. Our topics this year are 'A Whole New World' (Autumn), 'Spaceship Earth' (Spring) and 'It's All Greek to Me' (Summer).
Year 6 Thematic Learning - Summer term 2021
Our topic this term is 'It's All Greek To Me'. During this topic, we will be exploring Ancient Greece as well as completing a range of work to support the children's transition to secondary school.
​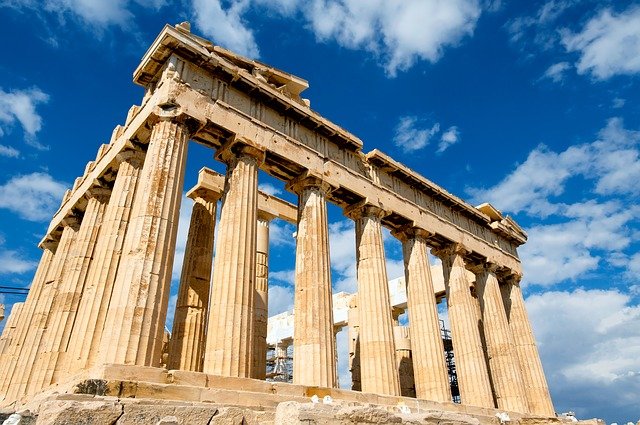 In English, we will be using a variety of Ancient Greek myths to inspire our writing. We will start by writing a myth based on the story of Icarus and Daedalus. Next, we will be writing a balanced argument on whether Pandora should have opened the box. We will be writing a diary entry linked to the story of "Theseus and the Minotaur", writing an explanation text about "The Trojan Horse", and even looking at persuasive writing about the different city states of Athens and Sparta.
In Maths, we will recap fractions, percentages and shape, as well as look at new topics, such as ratio, proportion and pie charts.
In Science this term, our two topics are light and forces. We will investigate how shadows are formed and the different ways light travels. Additionally, we will be exploring friction and gravity, whilst looking at how mechanisms can change the amount of force needed. ​
In our topic lessons, we will focus on both History and Geography. In history, we will be using a range of sources and artefacts to learn about the Ancient Greeks and how they impacted our lives through aspects such as democracy and the Olympics. We will compare how they lived to how we live now and learn about Greek gods and goddesses. As geographers, we will be exploring both the physical and human geography of Europe, focusing on ancient and modern Greece and the United Kingdom.
In Computing, we will be creating text-based adventure games based on the myth "Theseus and the Minotaur" and after half term, we will be creating our own yearbook.
In Art, this term we are going to be looking at developing our drawing skills by learning how to shade and sketch famous Greek columns and buildings from different perspectives, using a range of techniques.
As designers, we will become Ancient Greek craftsmen and women as we design our own labyrinths to keep the Minotaur from escaping and wreaking havoc on the Island of Crete! We will then build our designs out of wood and test them out. Hopefully they work…!
See the summary below for more details and check our blog regularly to find out about our latest learning adventures!